For me, there is nothing more special than the relationship between myself and the bride that builds throughout their wedding journey. From our first meeting to the joy I see on their wedding day and beyond.
PAULA ROONEY '17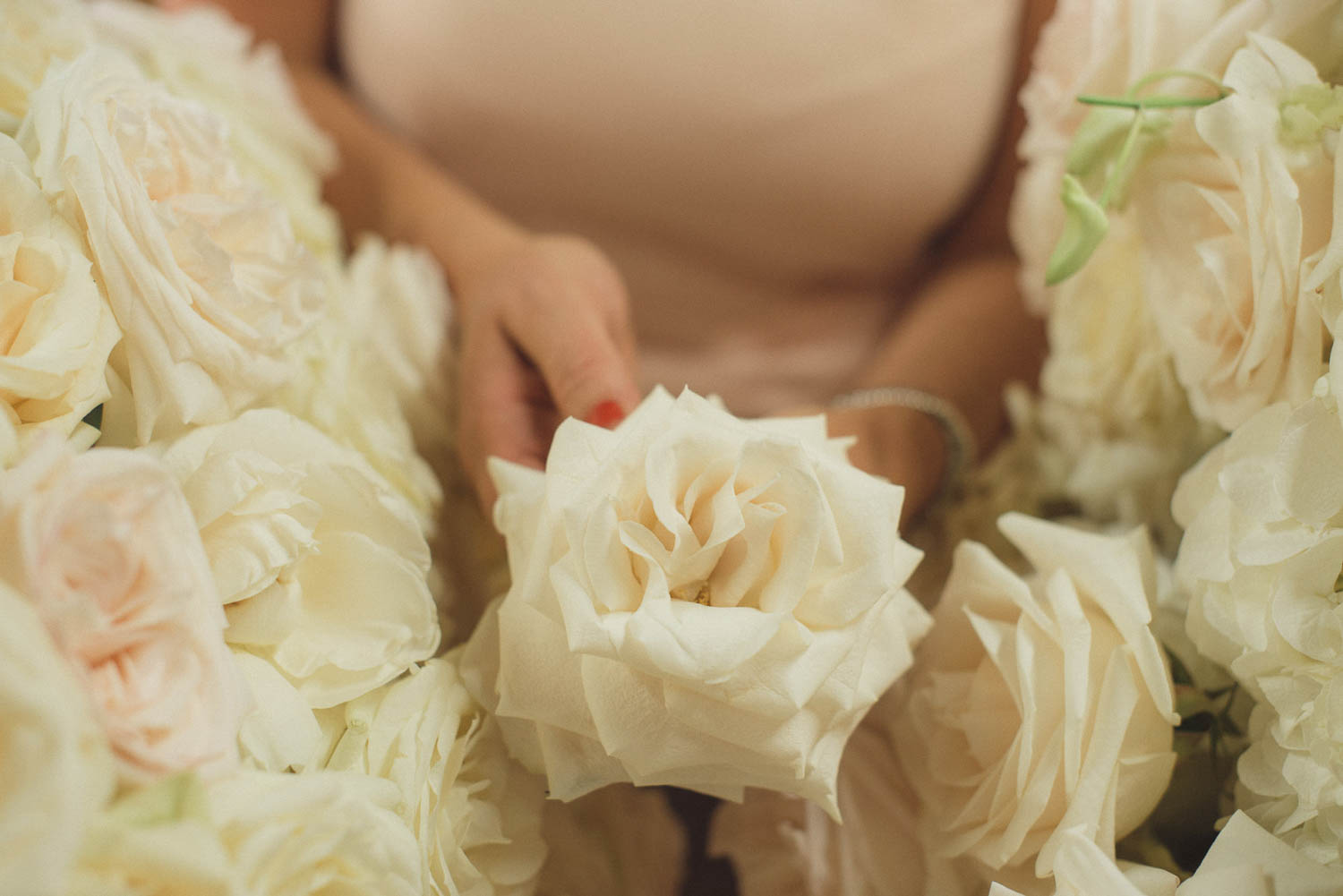 BESPOKE DESIGN
Our couples are at the very heart of what we do and are the reason that we do it. We listen to your ideas and dreams and help you breathe life into them.
For us, the design process as a living, creative one that is always changing. We keep working with our couples until we have reached a design that is perfect for them.
We draw upon all of the senses and we like to ensure that each element has a sensory identity, cascading from visually stunning florals to the most heavenly scented perfumes that escape from each flower.
No two weddings are the same and we are equally comfortable creating a tone of understated elegance as we are with large-scale, statement designs. Whether it's an intimate celebration or an extravagant event stretching out across many days, we have the knowledge and expertise to cater for both and everything in between.
Whatever your dream, your flowers will have the Paula Rooney hallmark of refined luxury whilst encapsulating everything that is unique to you and your partner.
ON YOUR WEDDING DAY
The Paula Rooney team are on hand to answer any questions you have in the preparation for your special day. Our Client Services team will liaise directly with your wedding planner or venue to arrange all details for the delivery of your flowers.
However, we do enjoy personally delivering the bridal flowers directly to our clients. Our most cherished memory of every wedding day is delivering those eagerly anticipated flowers to the bride and being part of this moment which brings so much joy and emotion. We are often fighting back happy tears ourselves.
---
We are incredibly thankful to all couples that allow us to share in their special day.
Within this gallery, you will find an archive of wonderful images from weddings over the years. Curated to show the diversity of our work and a keen eye for beautiful design, we hope you enjoy these images.
We continuously update this gallery to show new portfolio pieces so do visit often.
---
BEYOND OUR EXPECTATIONS
Paula was amazing to work with. She understood the look and feel we wanted for our special day, and executed that vision even beyond our expectations. We are still hearing compliments on the flowers months after our wedding!
get in touch
---

PAULA ROONEY FLORAL DESIGN
Priory Farm, Andwell
Hook, Hampshire
RG27 9PA
United Kingdom
+44 (0) 1256 769 039
info@paularooney.co.uk
Book a free 30 minute skype or telephone
floral design consultation with Paula

---
Schedule Now