December….when our floral design team turn into Christmas Decorators.
The sparkly season is nearly upon us, and we would be fibbing if we said we weren't excited (not that we are ready to give up the warm sun just yet!). There is something so magical about the run-up to Christmas, not only for the excuse of throwing many wonderful parties but also to be inspired by the medley of extraordinary festive designs that simply pop-up overnight.
The glistering street lights will soon be switched on as we turbulently prepare ourselves for the inevitable busy season, where we wait to see this year's jovial window displays from the likes of Harrods and Liberty, always there to remind us of the craftsmanship and true spirit of Christmas.
The turning point from summer, through autumn and into winter seems fleeting, to say the least. Jack Frost works his magic overnight, and our worlds are magically transformed into winter wonderlands. In reality, there are many magnificent elves that work all hours of the night to light up our urban jungles, but they are so discreet that you will never spot them. We call these fellow comrades 'Christmas Decorators', and we too are very used to weaving our Christmas magic to dress family homes, offices and venues for Christmas.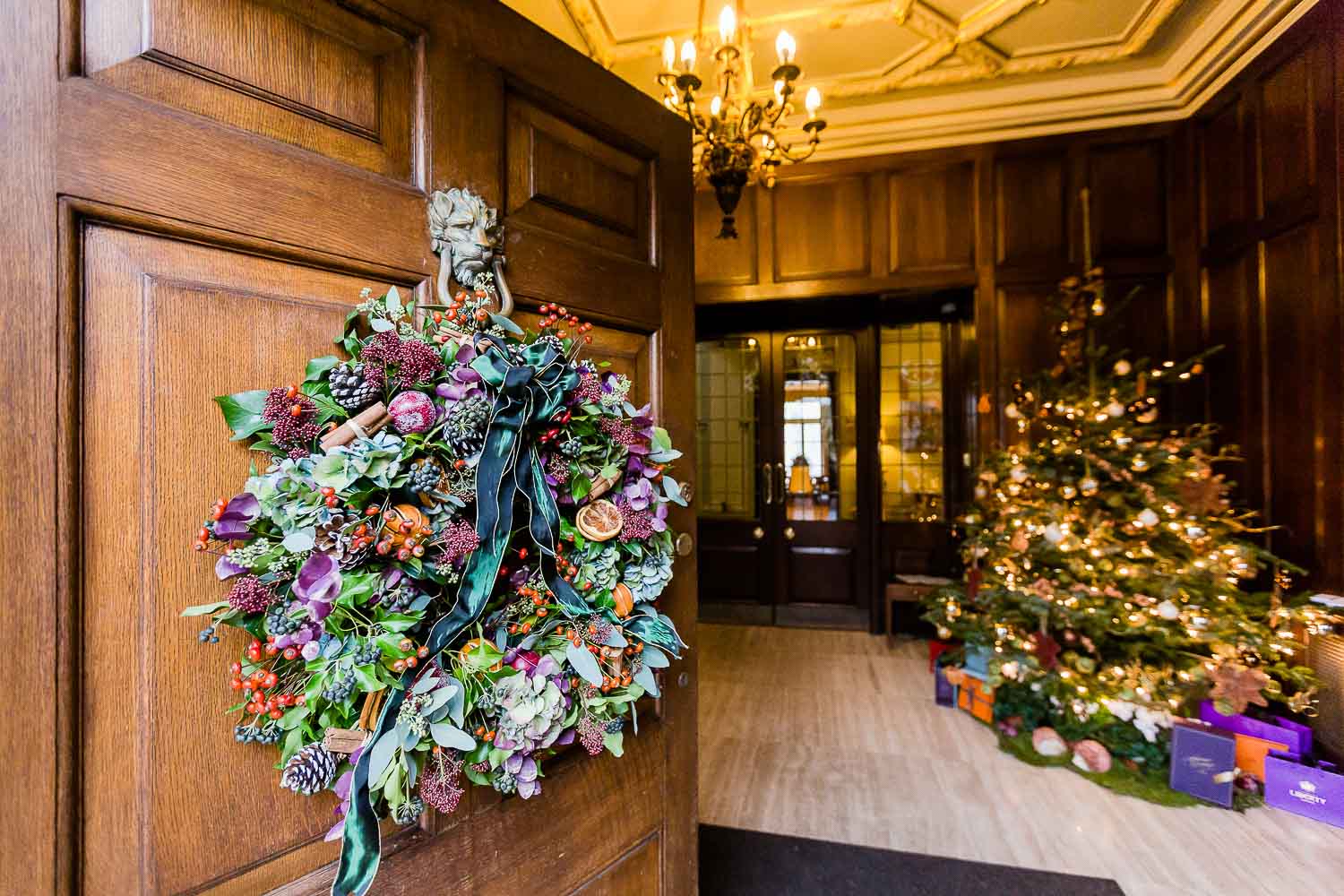 Paula Rooney understands the delicate balance between application and privacy, especially in your home.
Our teams of professional floral designers (AKA the Christmas Decorators) work in many residences throughout the UK, and internationally, creating designs that perfectly complement the interiors of each property. We conceive schemes that are flawlessly beautiful and elegant. We delight in bringing the festive spirit of Christmas to life through the application of flowers, whether through a simple wreath or a 10ft Christmas tree adorned with hand-painted baubles and scented with delectable frankincense, or traditional potted winter plants that bring elegance and charm to any living room.
How do our Christmas Decorators work?
We are able to work independently and fit around your busy schedule to take care of every detail of dressing your home for Christmas. Our creative consultancy enables you to understand our inspirations and to tailor all options to suit your personal taste. Whether you are considering a Dickensian style Christmas interior or a design that would impress any contemporary artist, we will work with a range of materials to create an authentic edge to the design. We enjoy drawing on traditions and refurbishing these ideas to create new concepts of modern-day interpretations.
Christmas time is all about nostalgia, and it is very important for us to be sensitive in bringing family traditions to the forefront of our designs. It is always a pleasure being trusted to be part of these traditions and to do our part to help our clients have the most wonderful Christmas full of celebration, jubilation and extraordinary Christmas design.
We would love to hear from you to discuss your Christmas decoration designs for 2020 or  (dare we say) 2021.
Venue: Fetcham Park. All pictures by Eddie Judd Photography