REAL WEDDINGS | SPENCER & VOGUE | LONDON
In September we had the great privilege of bringing to life the floral visions of Spencer Matthews and Vogue Williams for their second wedding to be featured in their popular E4 television series 'Spencer, Vogue and Wedding Two'.
---
Working with the renowned wedding planner and party architect Johnny Roxburgh, our brief was to enhance the venue with a boho vibe in naturals and nudes with foliage, soft grasses and flowers complimenting the setting.
Set in the heart of London on the iconic River Thames, the Westminster Boating Base provided the perfect location for Spencer and Vogue's ceremony and party. On the water's edge Paula and her team created an imposing arch of natural foliage with an abundance of white delphiniums and hydrangea and dripping with white wisteria. For Vogue, who was arriving by boat, this was the perfect welcome!
Creating riverside designs was not without its challenges though and the team were sure to keep their life jackets on just in case!
Working with Johnny to bring Spencer and Vogue's vision to life was a dream!
PAULA ROONEY, 2019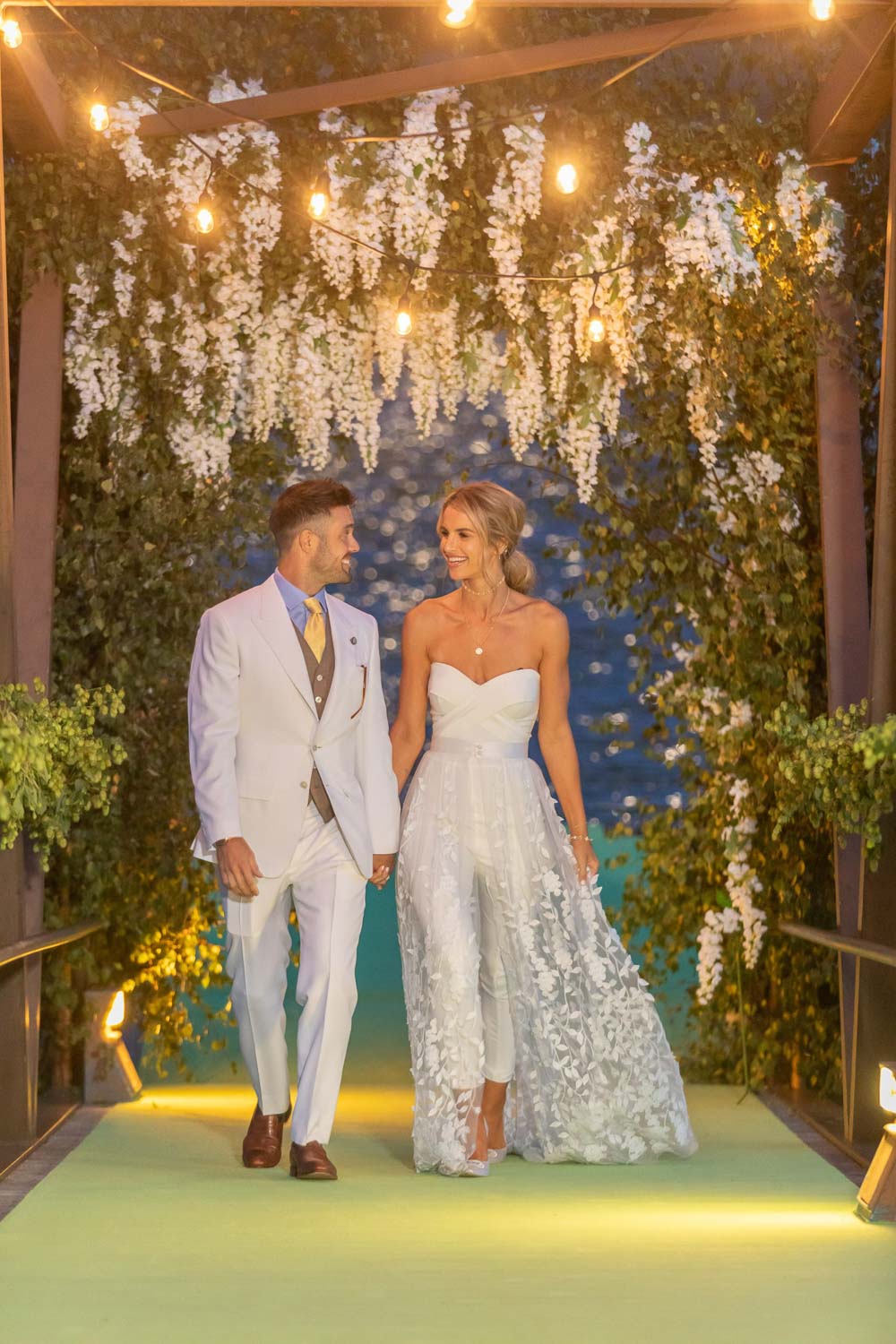 In the ceremony room, poseur tables were topped with elegant cut glass vases spilling over with Fountain Grass, Veronica, Nigella flower also aptly known as Love-in-a-Mist and beautiful Westminster Abbey Roses in a nod to the London location.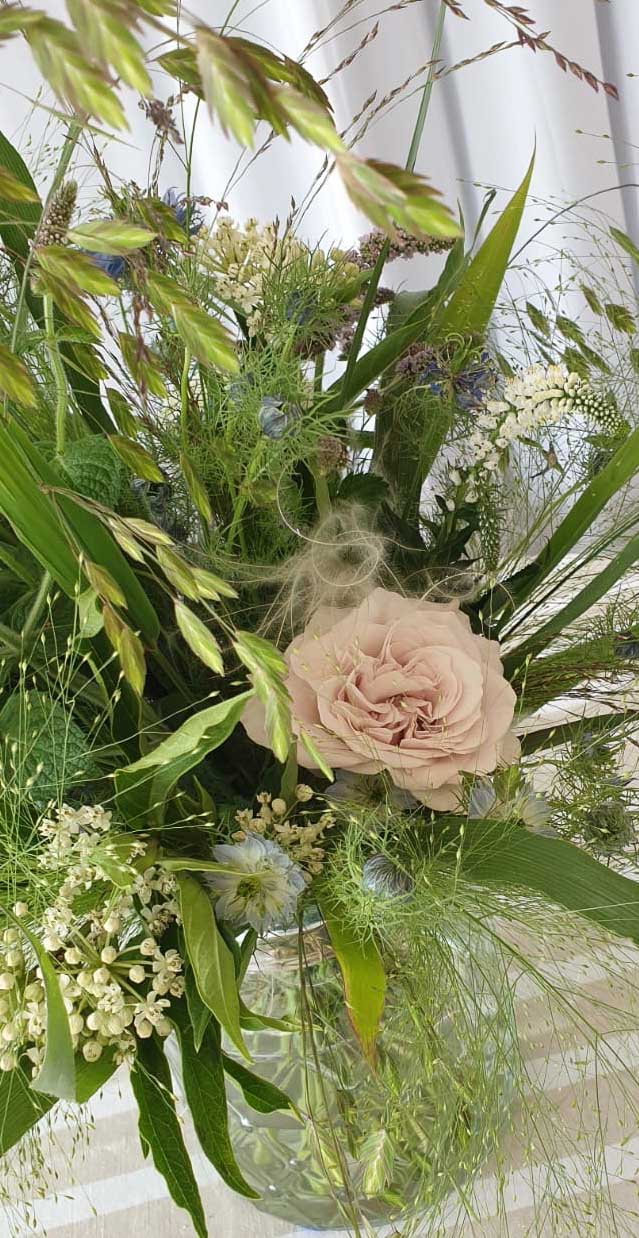 Stunning blossom trees from our friends at Twilight Trees were under planted with a tall, meadow like mix of white and blue Delphiniums, Limonium, Ammi and Antirrhinum providing the perfect focal point for the top of the aisle.
Not to be left out on the day was Vogue and Spencer's adorable son Theodore who had his walker adorned with foliage and blue hydrangea. Slightly over awed by the occasion, Theodore made his way up the aisle in his mother's arms but his walker definitely looked the part!
It was such a pleasure to be part of such a happy day full of love and friendship as Spencer and Vogue re made their marriage promises to each other. We wish them a lifetime of happiness together!
WITH SPECIAL THANKS
A very big thank you to Vogue and Spencer for asking us to be part of their special day. We loved working with this fantastic couple. Whilst they had clear ideas on what they wanted, they also gave us space to design and create something magical.
A huge thank you to the fabulous Johnny Roxburgh and JRD parties. Johnny is a master at at taking a blank canvas and creating something unique. We love working with him.
It is always a pleasure working with our friend Andy Mac Photography and Filming who captures our designs beautifully so they can be enjoyed long past the event.
To Wise Productions who we simply adored working with, thank you!
Are you a beaming bride-to-be? Do you love the idea of creating your dream wedding with luxury seasonal flowers? Follow Paula Rooney Floral Designer on social media for the latest updates on Paula's seasonal global projects.
get in touch
---

PAULA ROONEY FLORAL DESIGN
The Stables, Manor Farm Yard
Upton Grey, Hampshire
RG25 2RQ
United Kingdom
+44 (0) 1256 862 999
info@paularooney.co.uk
Book a free 30 minute skype or telephone
floral design consultation with Paula

---