REAL WEDDING|NICOLE & JAMES AYNHOE PARK WEDDING
The team here at Paula Rooney Floral Design HQ are getting ready for an amazing 2019 full of spectacular weddings, and we can't wait to start! In the meantime we'd love to share with you Nicole & James' luxury Aynhoe Park wedding from last year.
Working at the stunning Aynhoe Park with our bridal parties is always a dream! Not only is the venue unique with its playful atmosphere and British eccentricities, the location is in the heart of 250 acres of Cotswold countryside.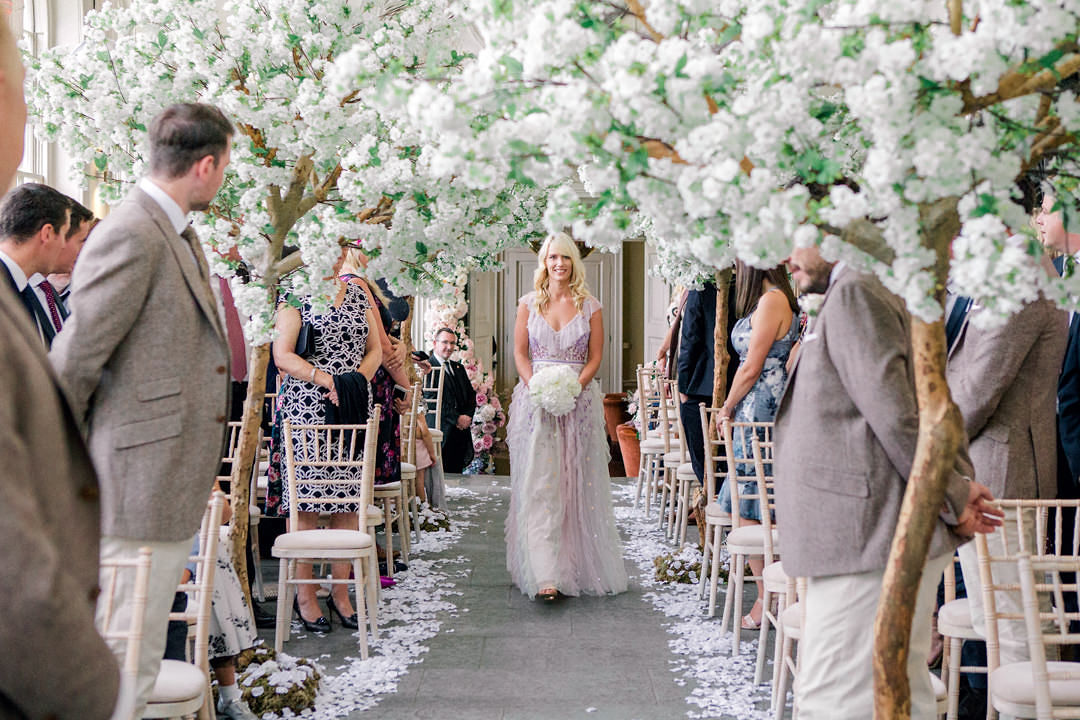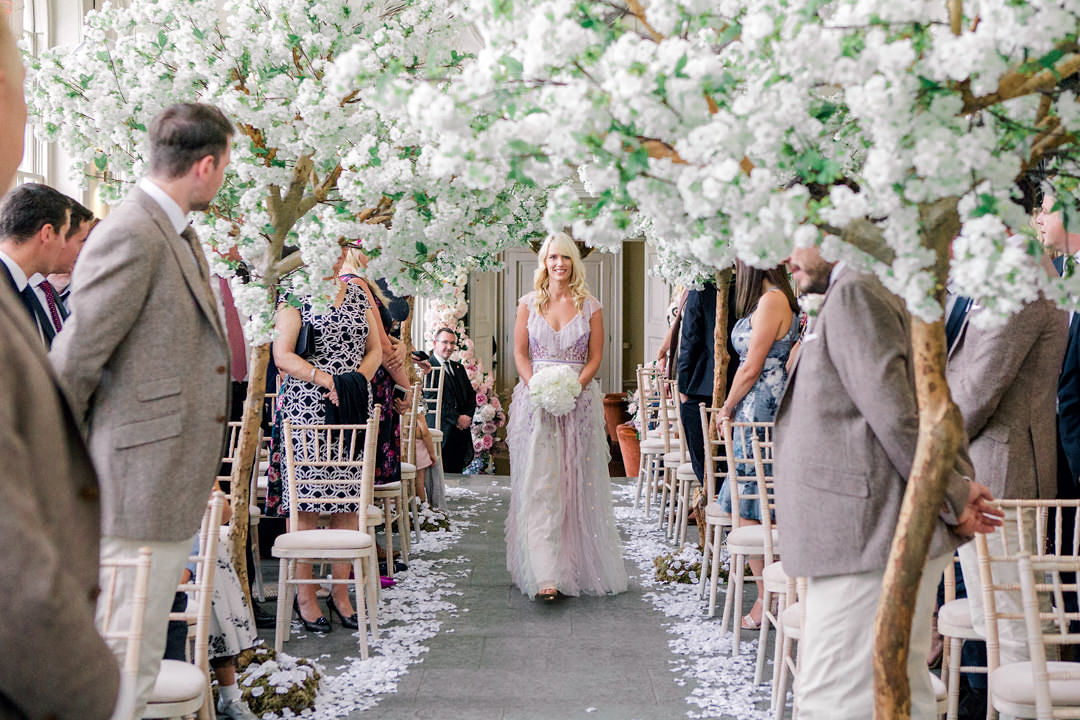 Bringing Nicole and James' wedding vision alive at Aynhoe Park was an incredibly creative process. Paula and the team worked closely with the Head of Events to create a fairy tale Aynhoe Park wedding for Nicole and James.
The venue itself has an abundance of amenities within, so our creative collaborators came from the first class in-house service provided by Aynhoe Park; they do a marvellous job of treating each couple uniquely and creating bespoke touches to fit their unforgettable wedding day.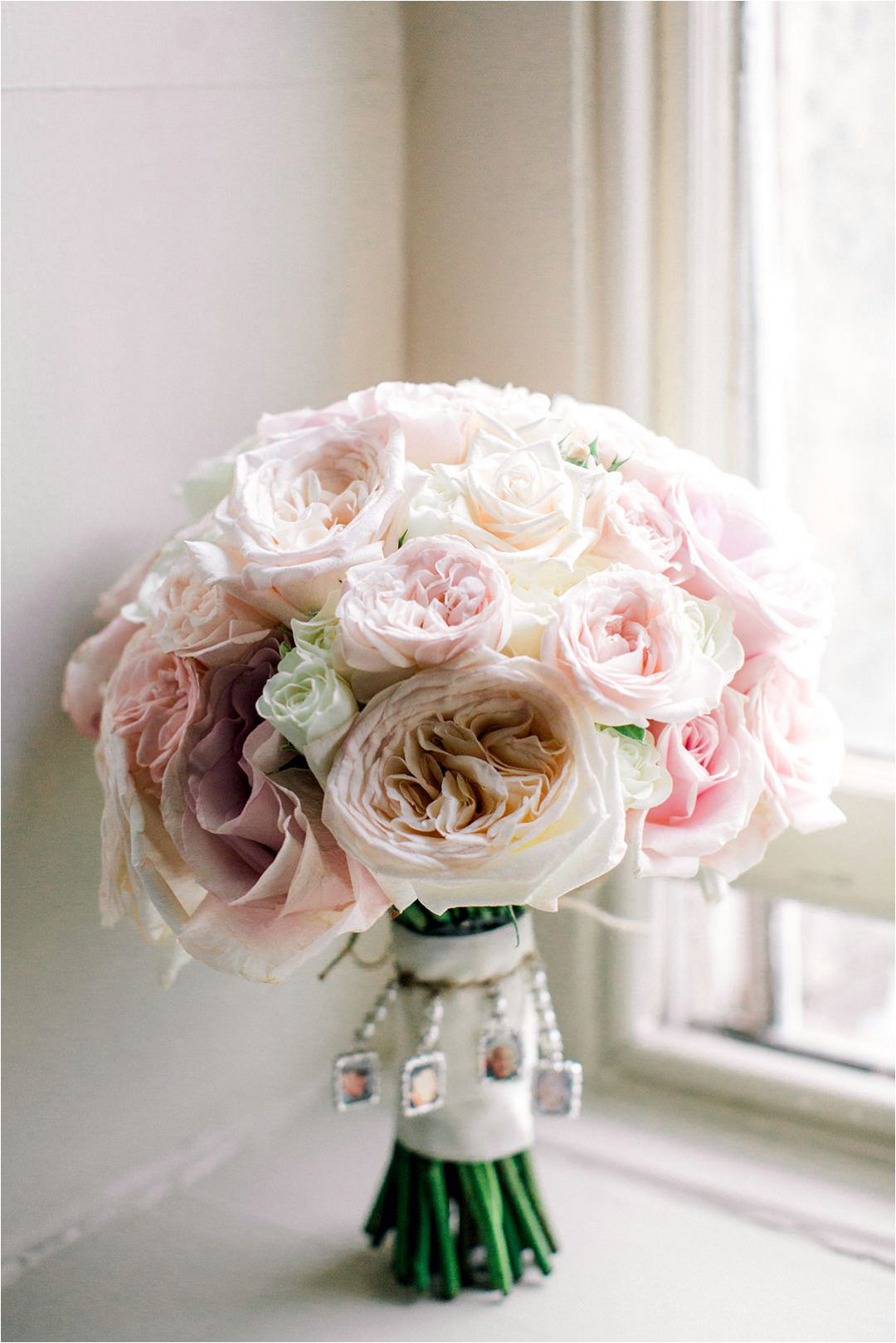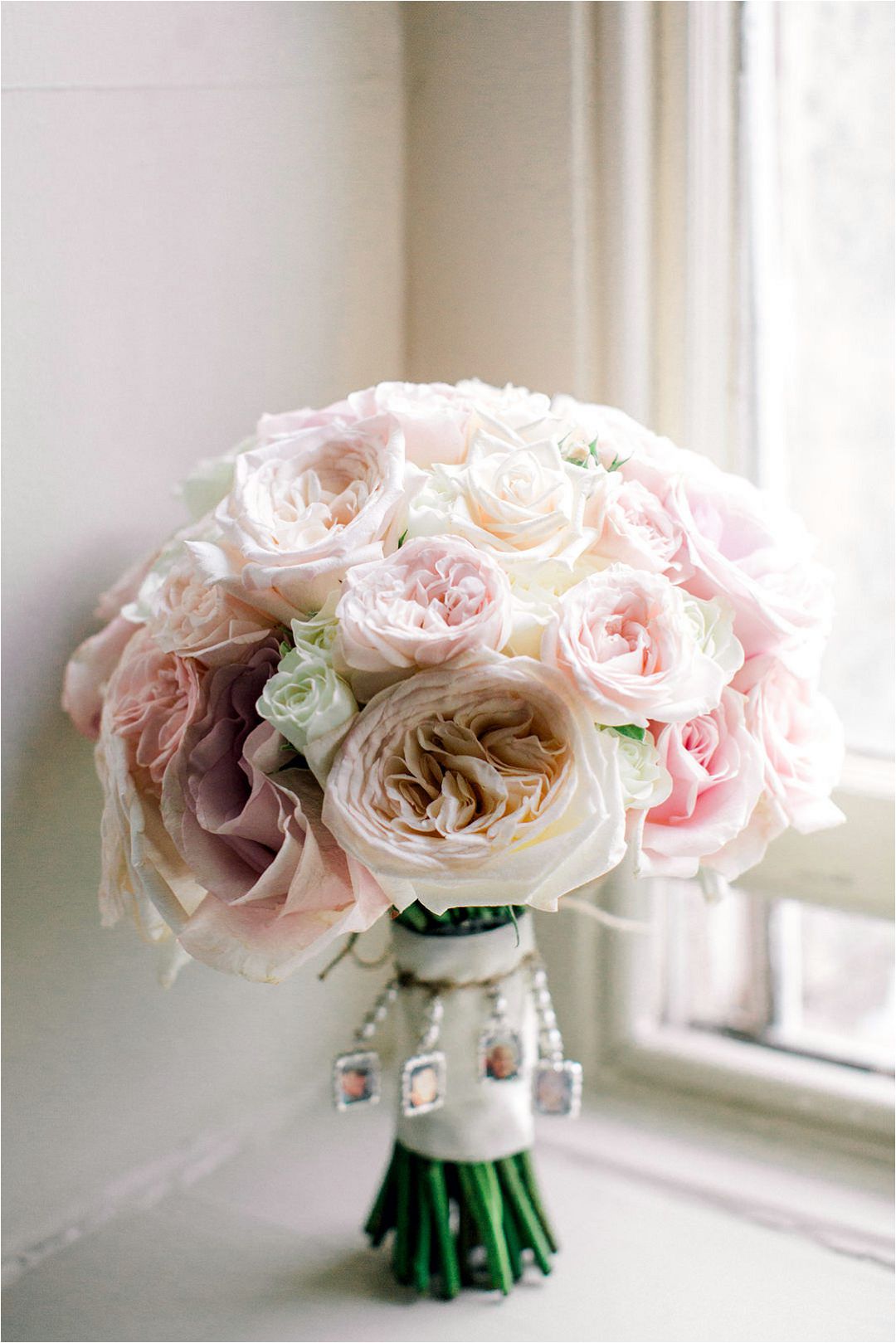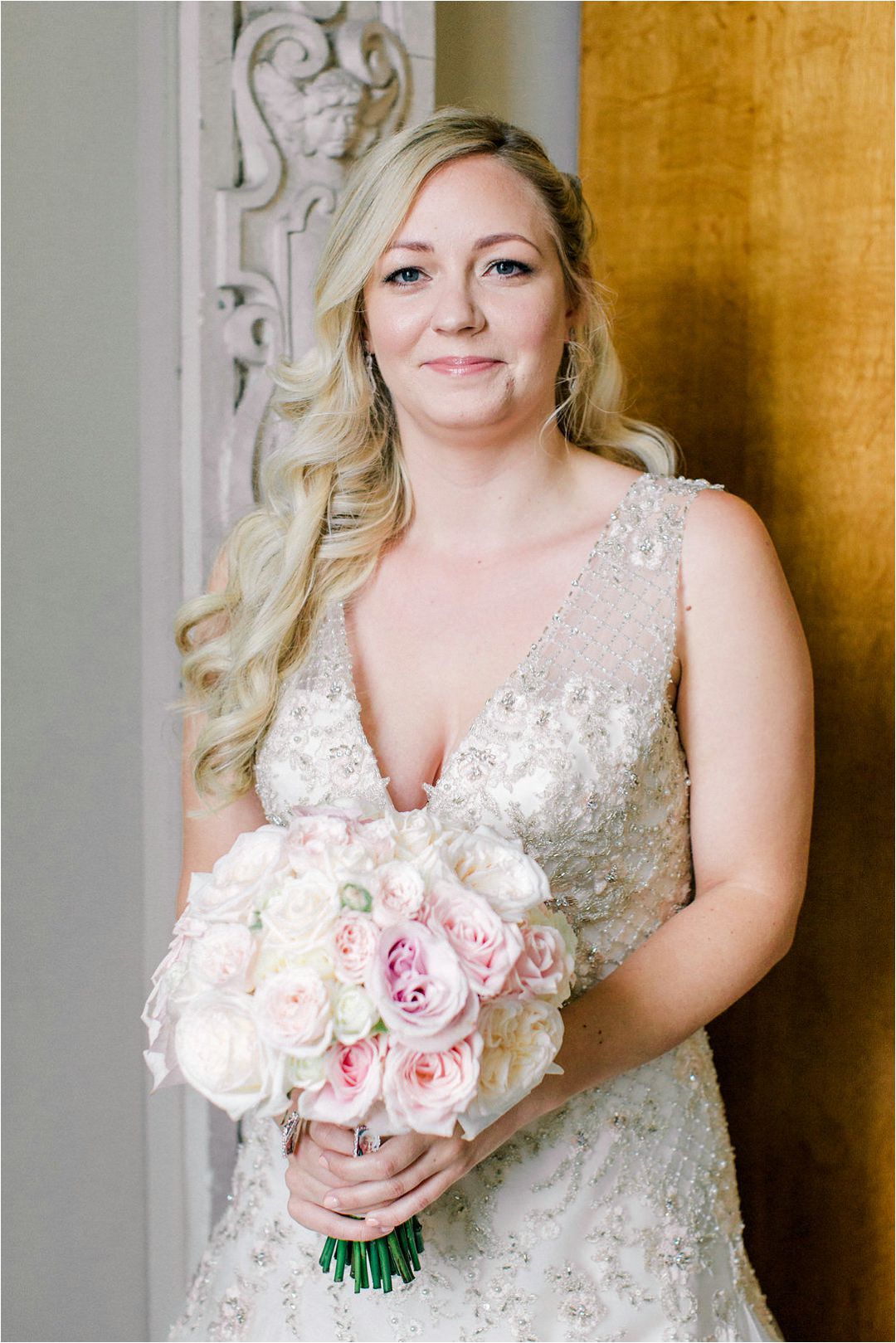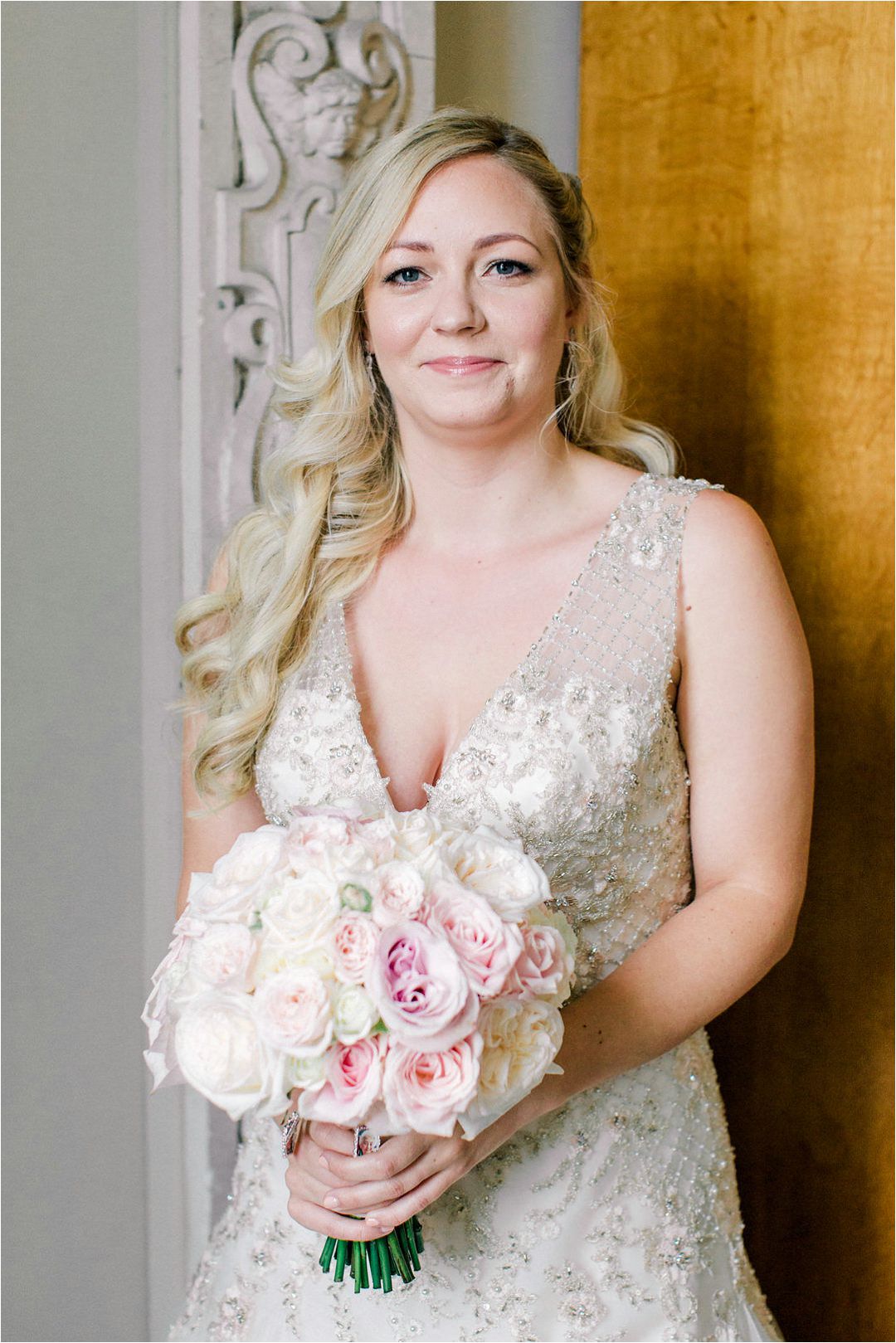 Bloomin' Marvellous
Nicole and James decided upon a collection of scented garden roses, sweet avalanche roses, secret garden roses, bombastic spray roses, quicksand roses, pastel stocks and hydrangeas in shades of cream, blush, pink, soft lilacs and powder blue. 
Two stunning asymmetrical column designs in ombre stood either side of The Orangery door. The columns were bursting with sumptuous flowers and appeared as if they were growing from the ground up.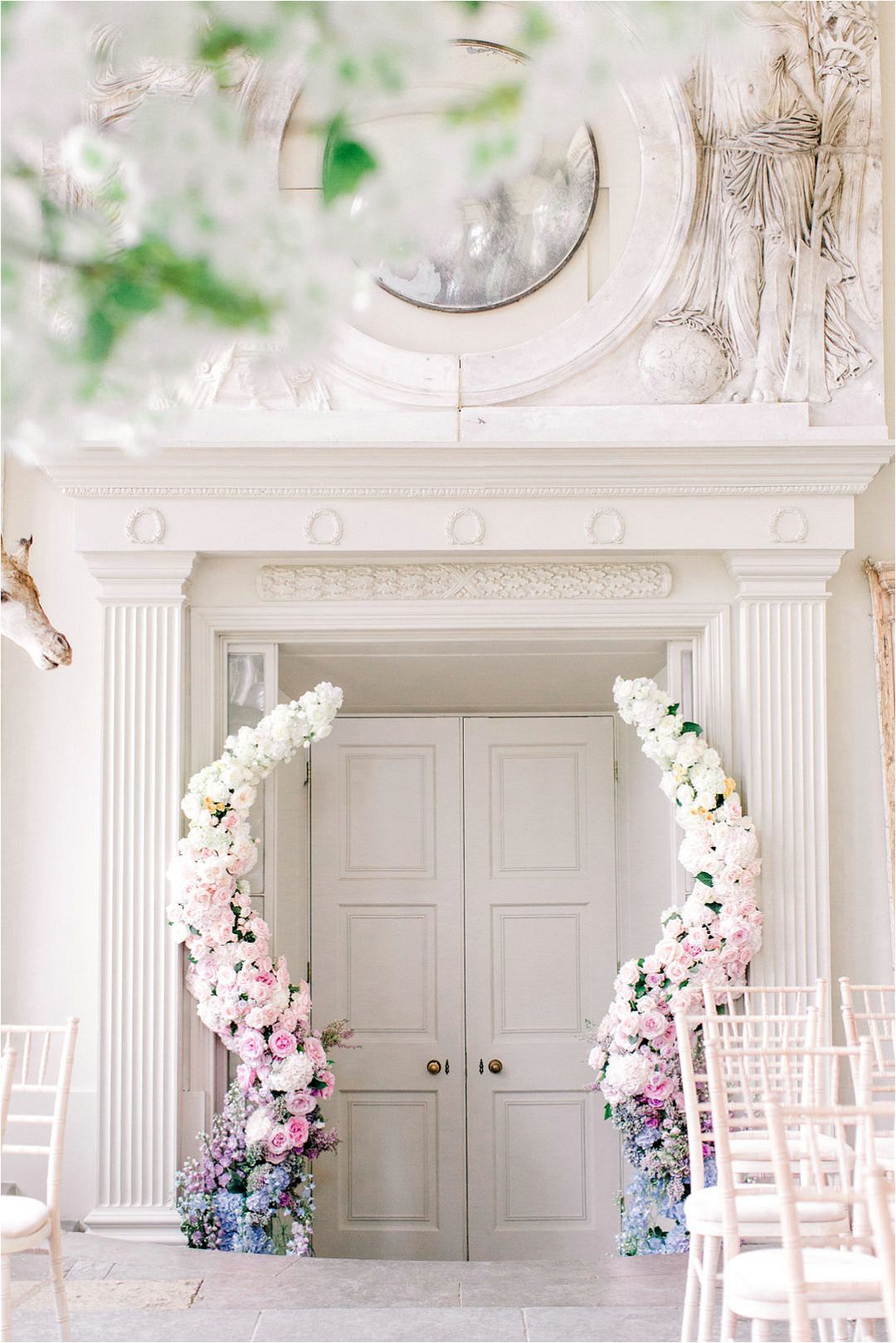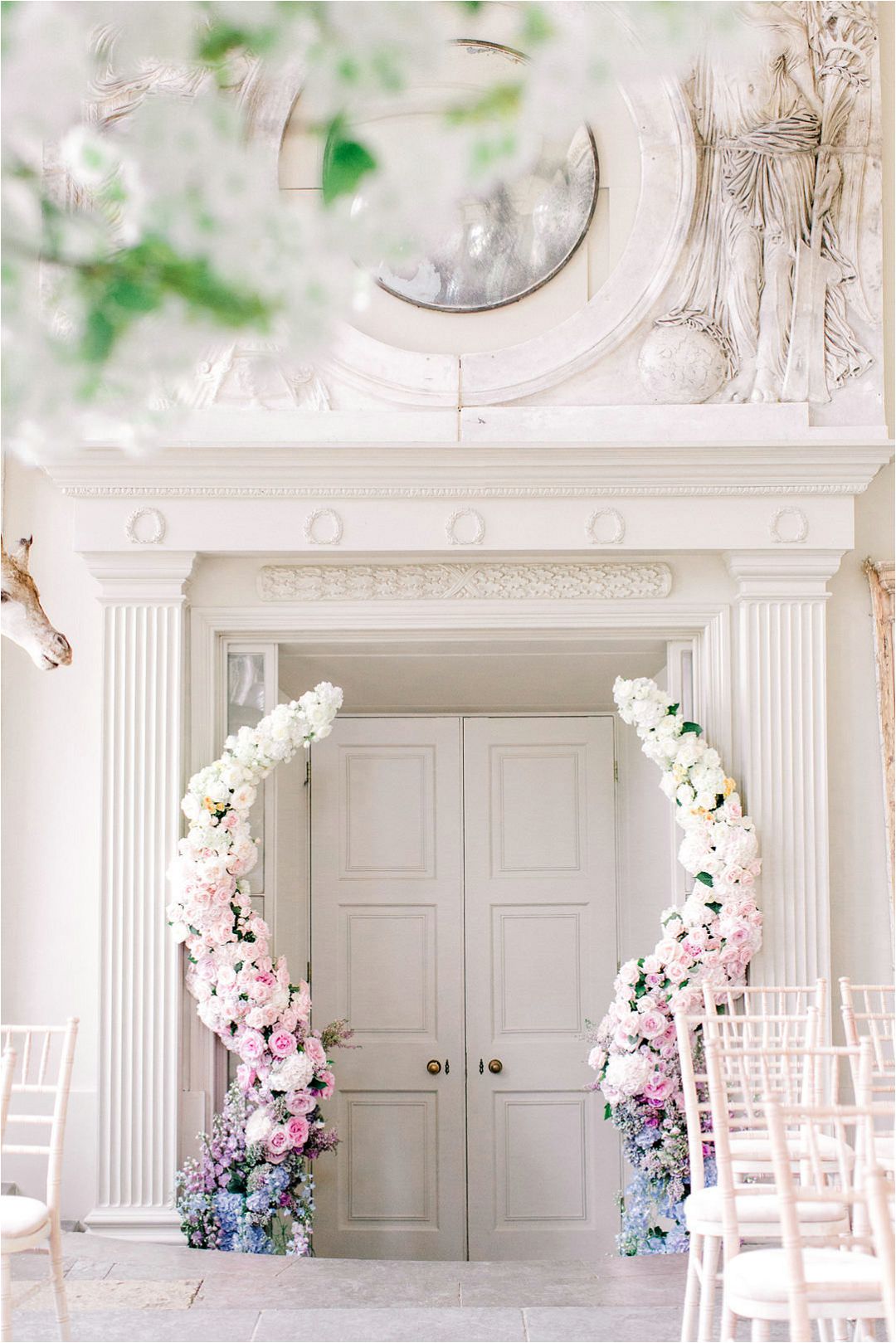 At the base lilac blue florals transformed into a shade of lilac pink before gradually reaching blush and beautiful pastel pinks then fading out into cream. The changing colour palette was soft and radiated a romantic effect that filled The Orangery.
The Orangery is a quirky room filled with a selection of sculptures and art derived from museums and fitted to create a unique ambience at Aynhoe Park. It allowed Paula to exercise her creative design spirit while staying in tune to the character of the 12th Century stately home.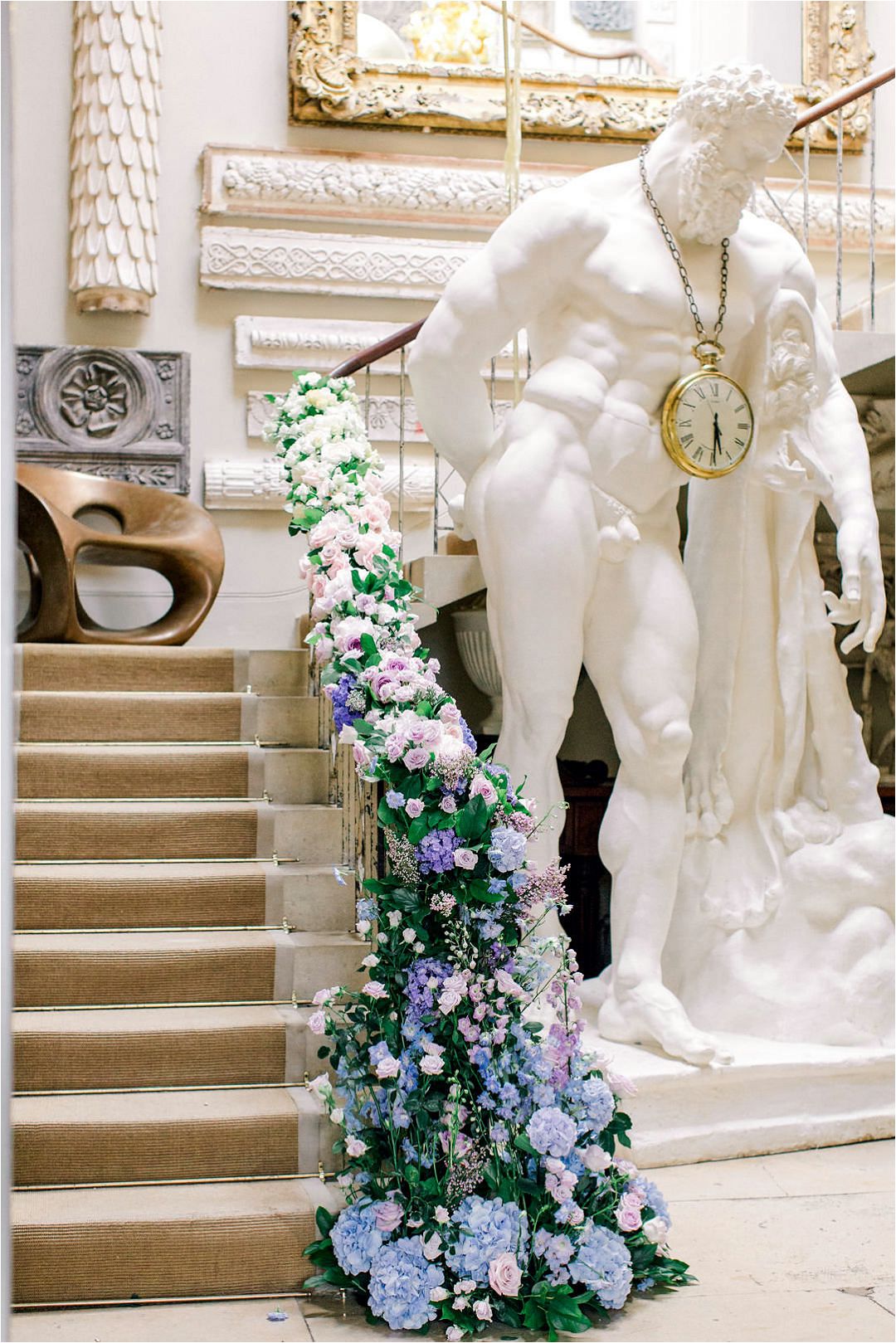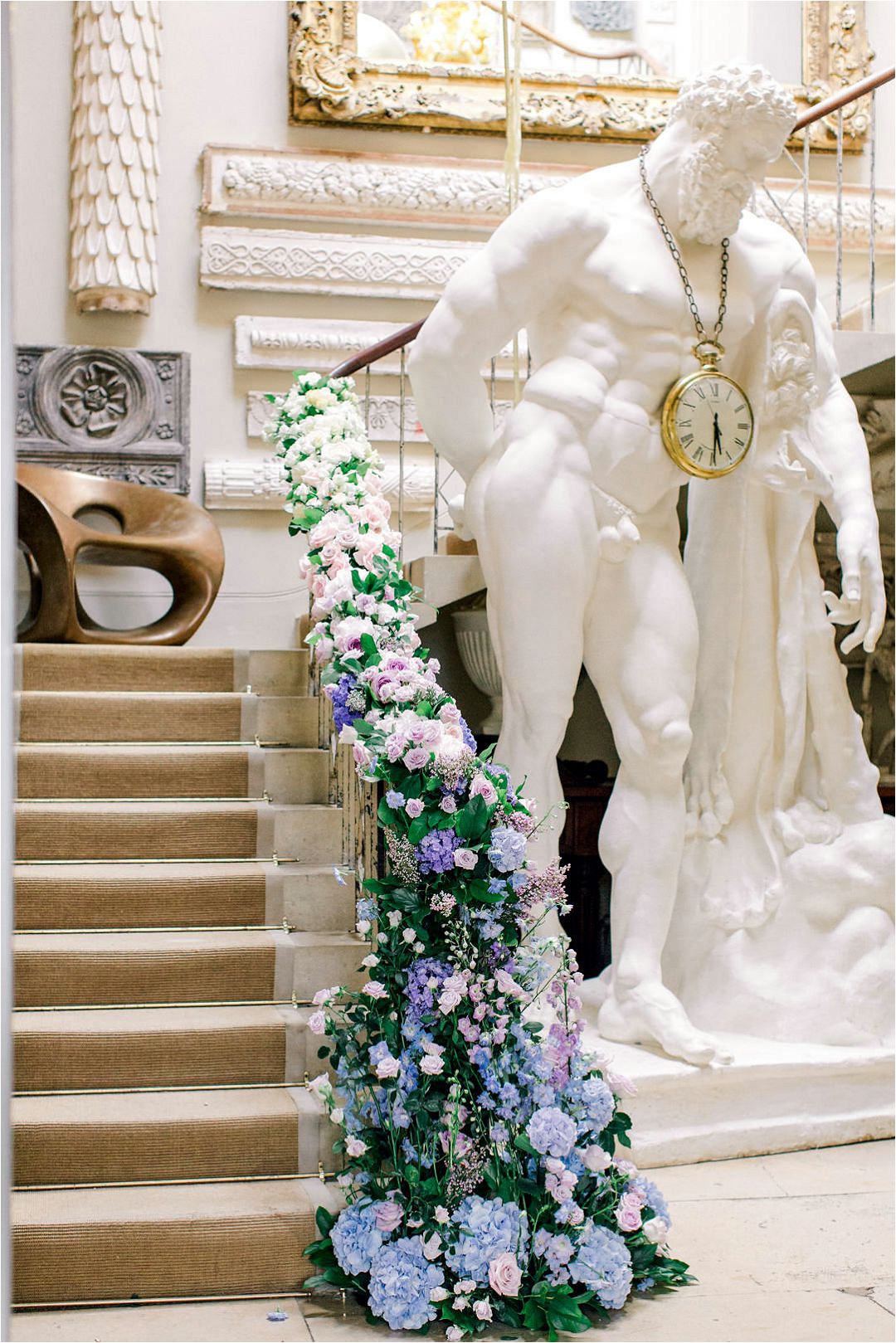 A luxury runner complemented the column designs in The Orangery to look as though it was growing up the lower section of the handrail staircase where the bride arrived from before walking down the aisle .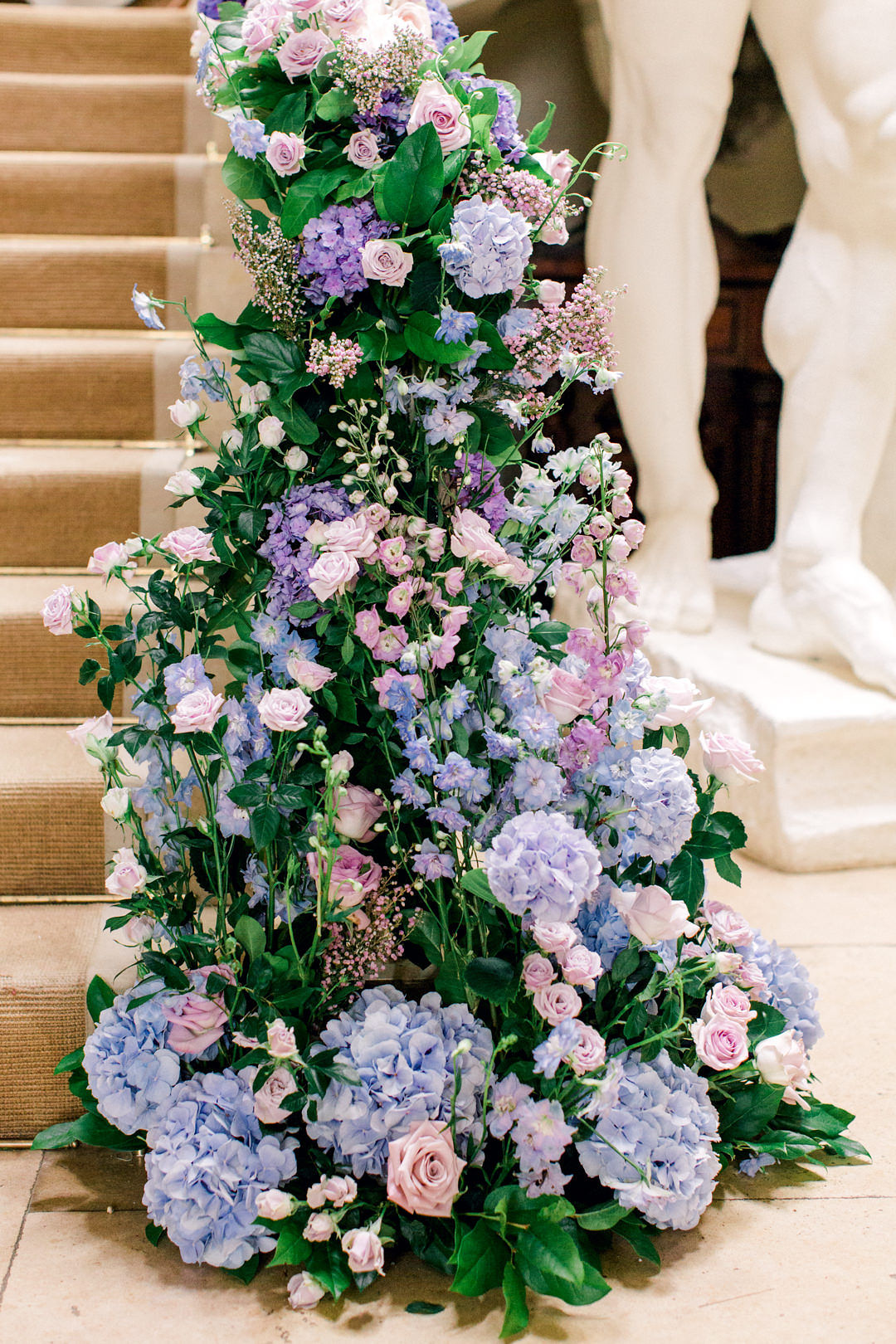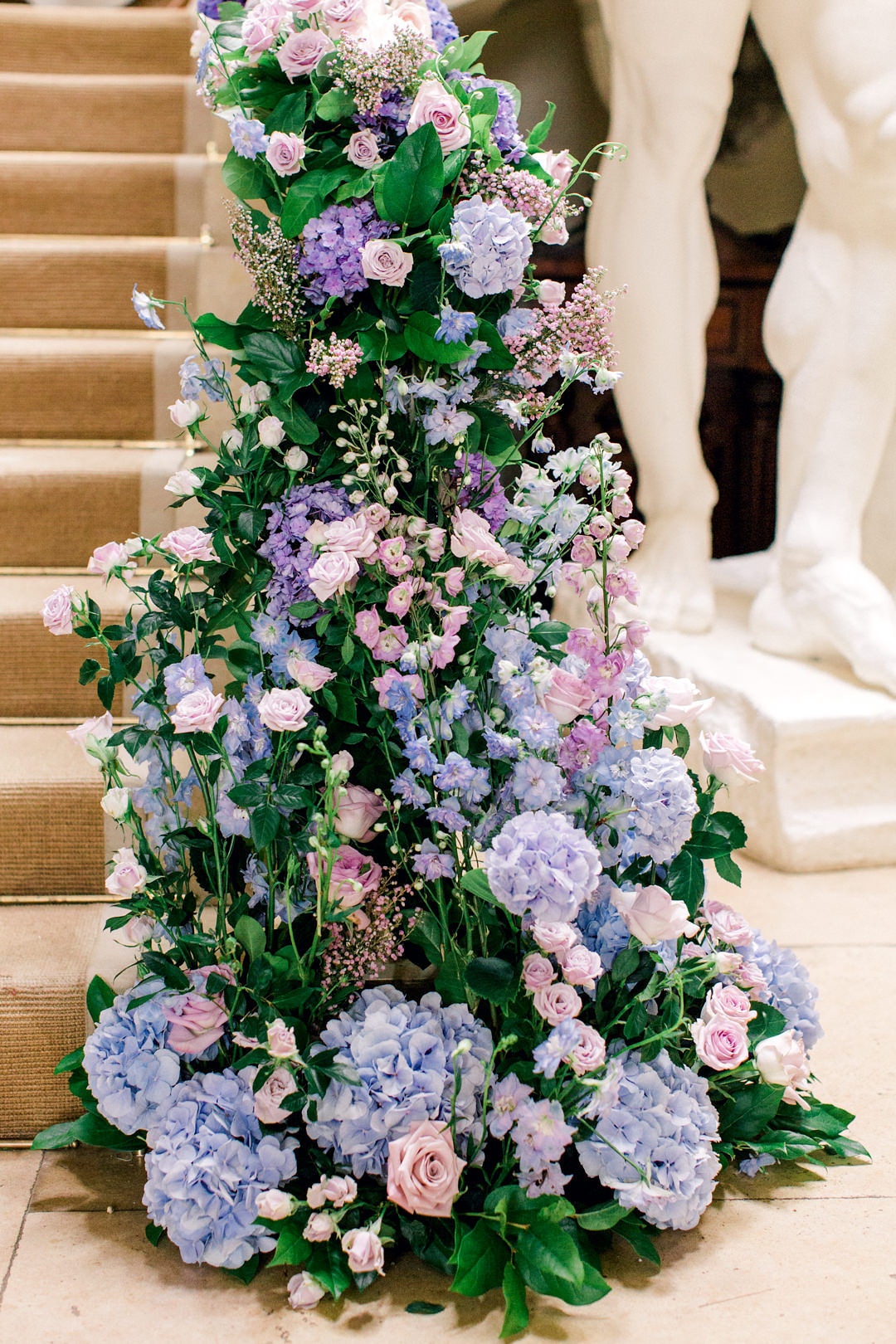 The gorgeous aisle where our bride first appeared to her groom was created using pastel shades of petals which lined each side of the aisle in between the trees. Sleek statement white blossom trees with petals in the base created incredible photograph opportunities!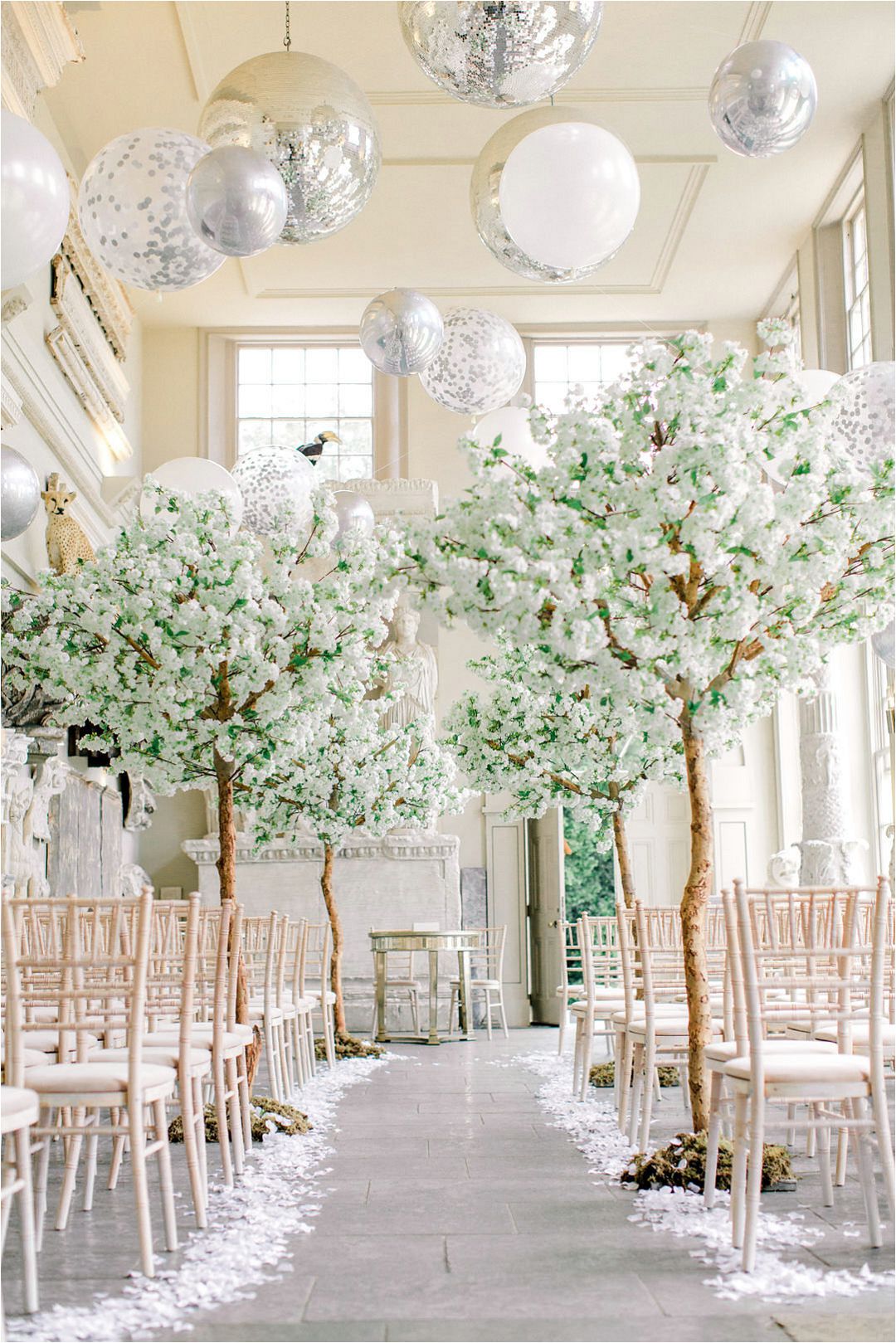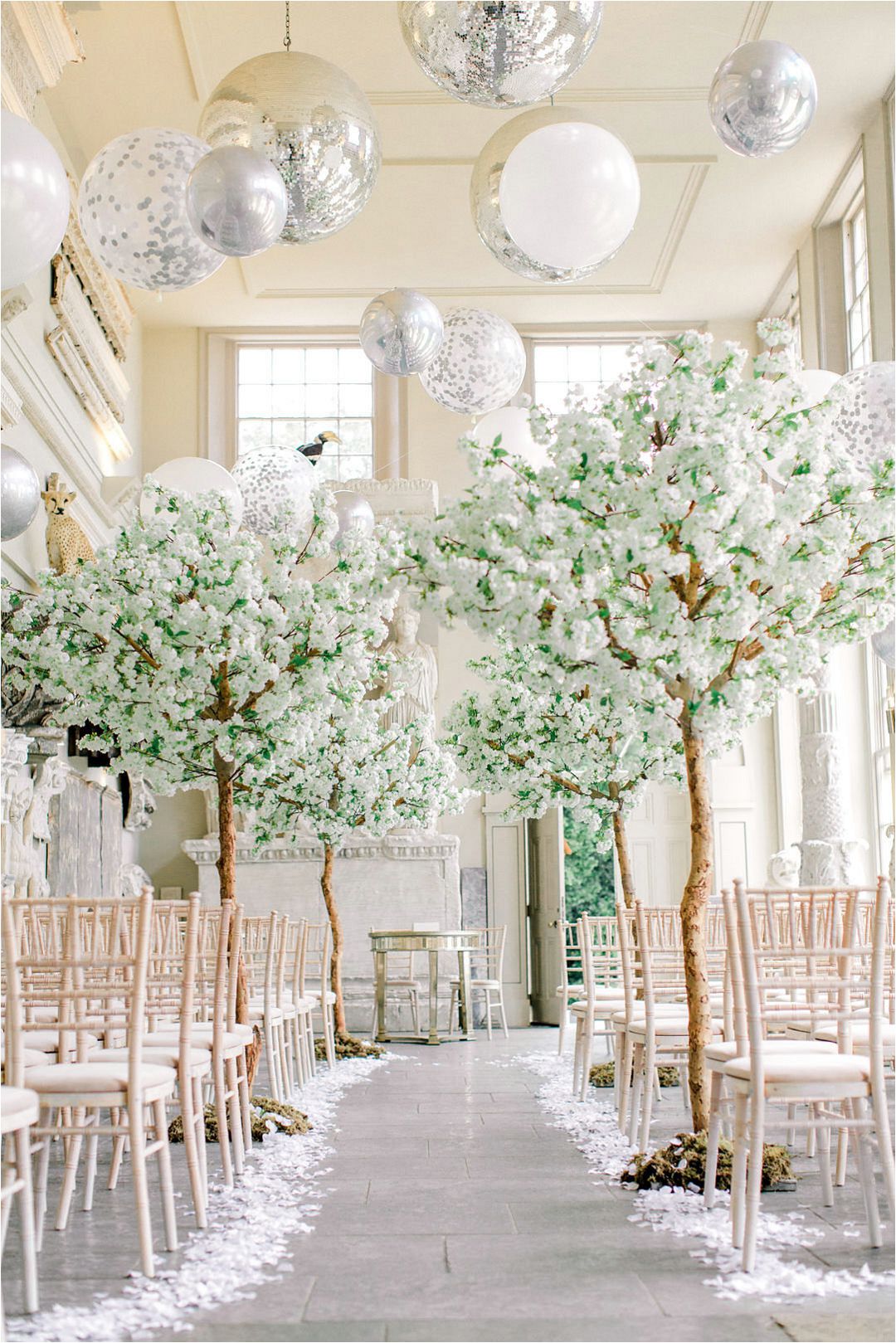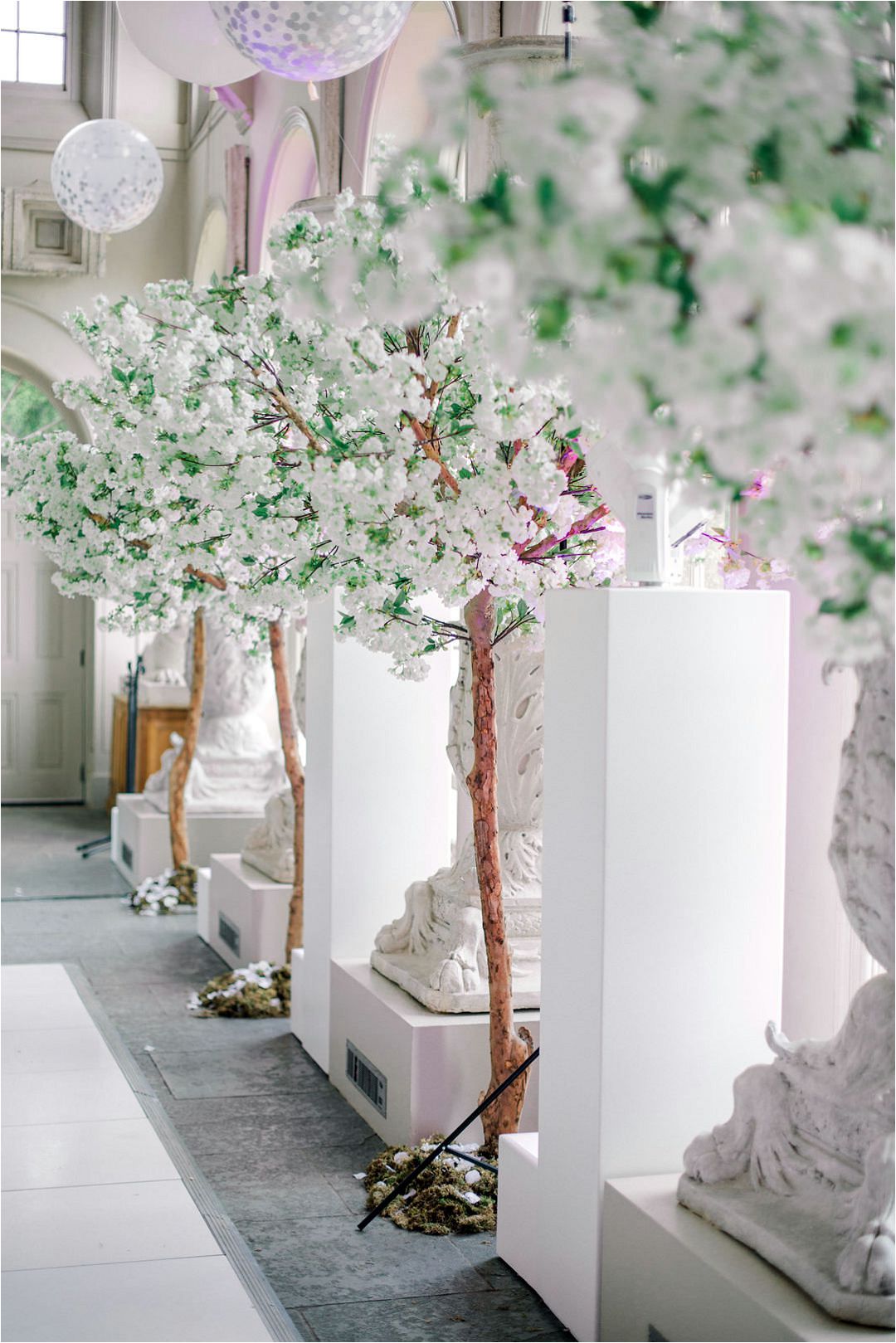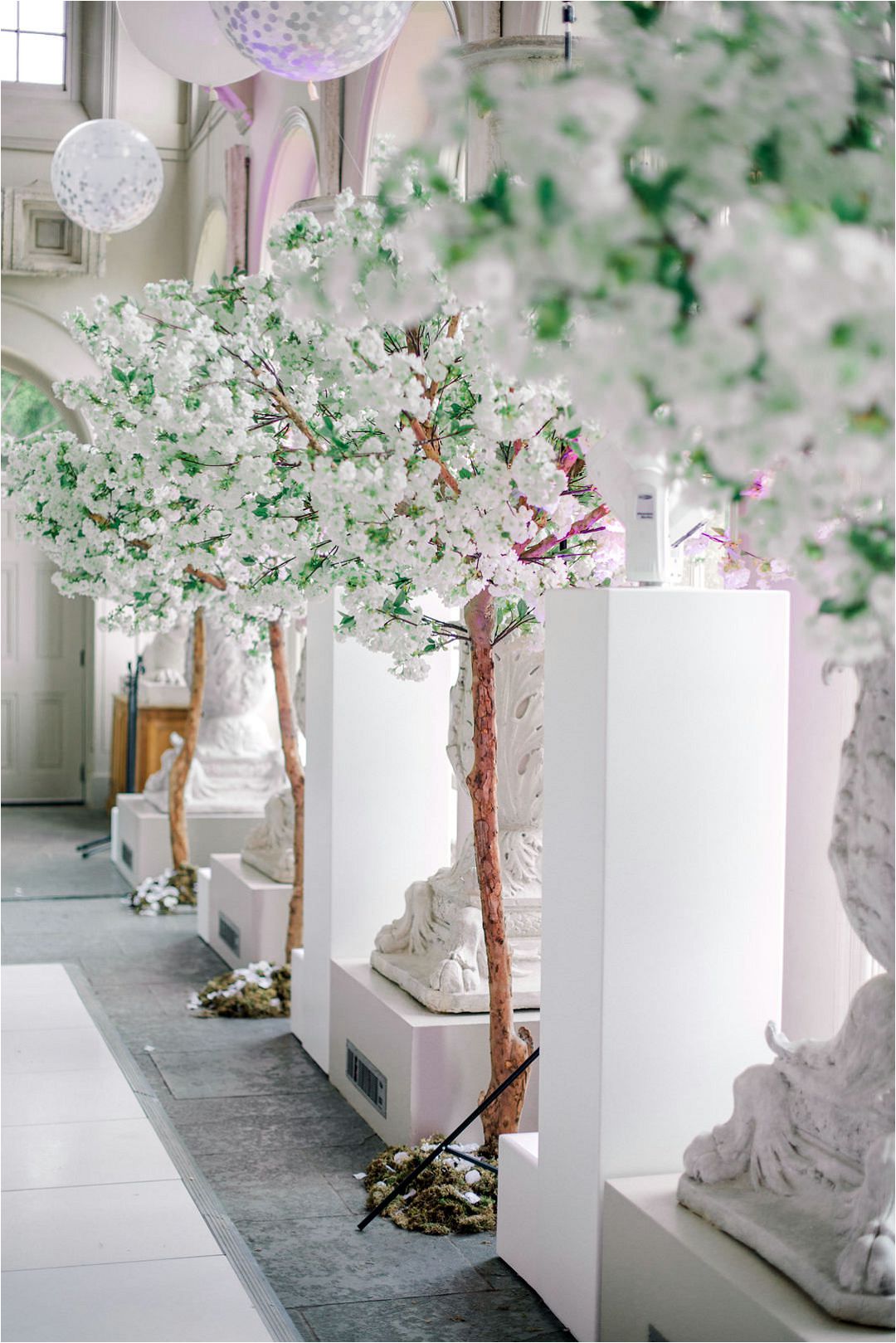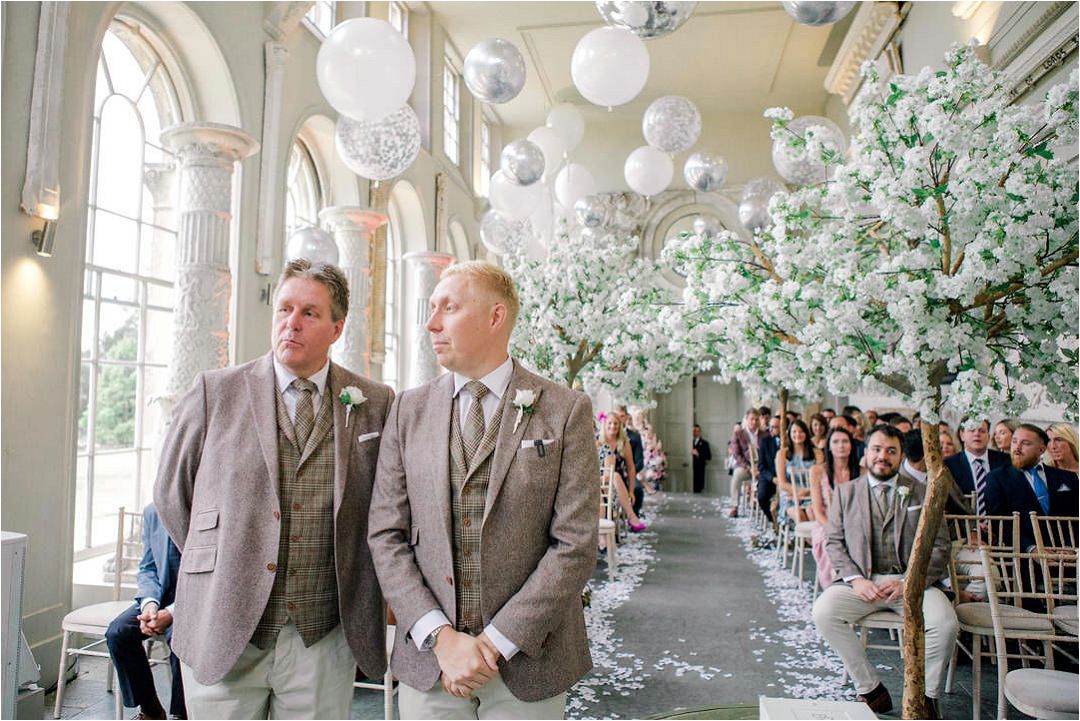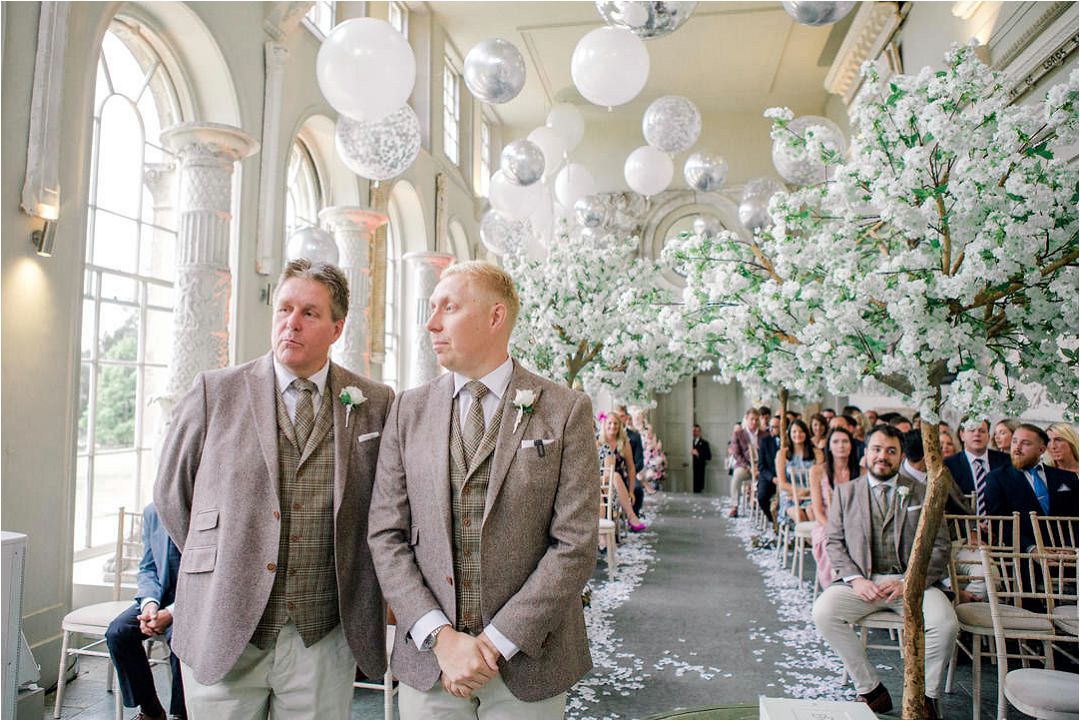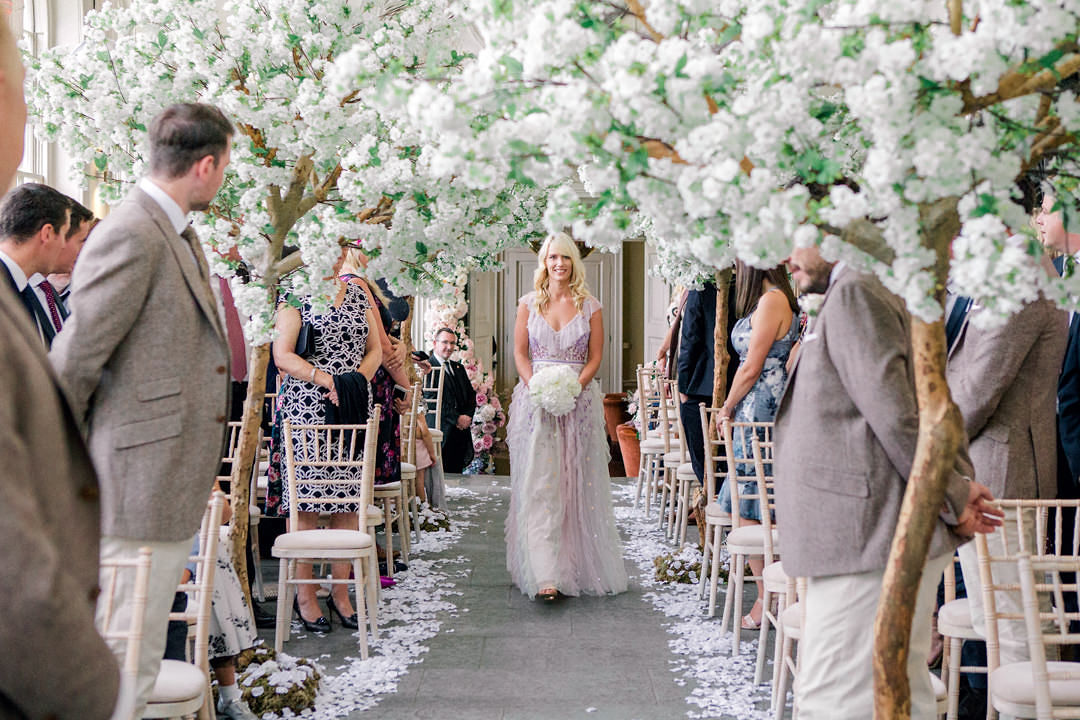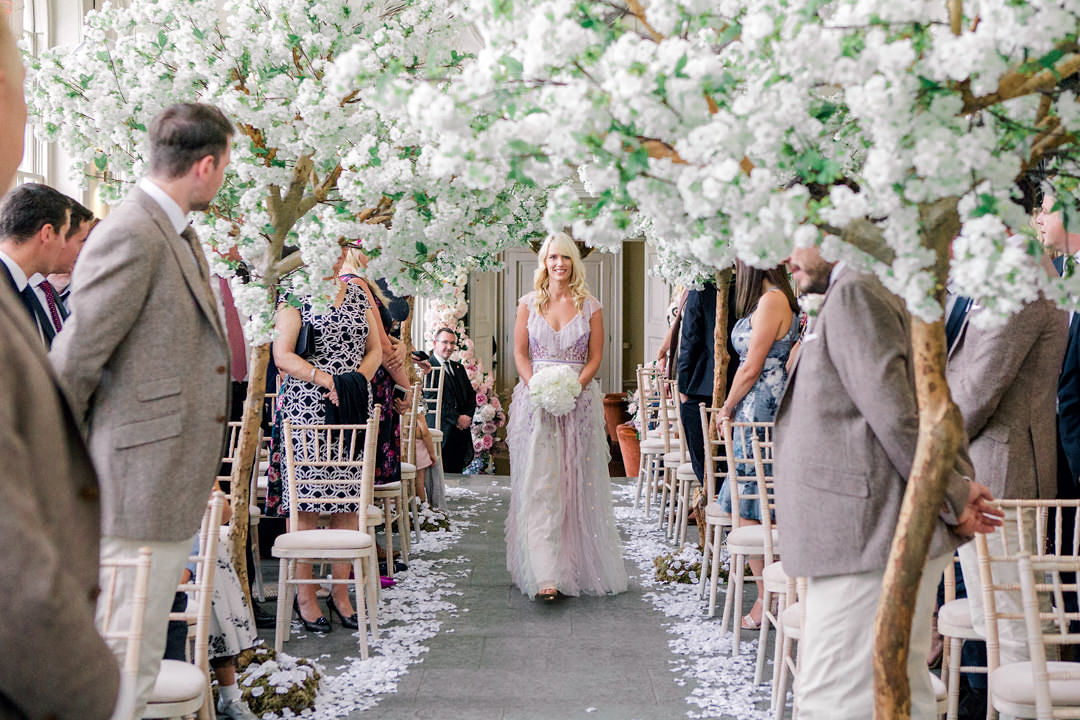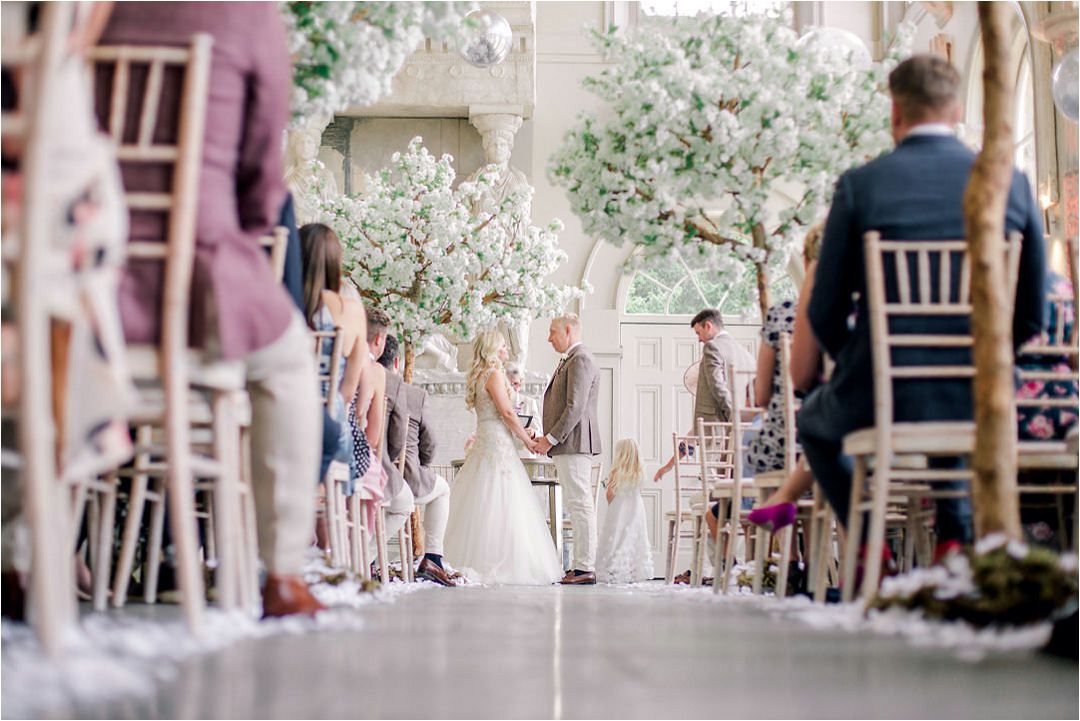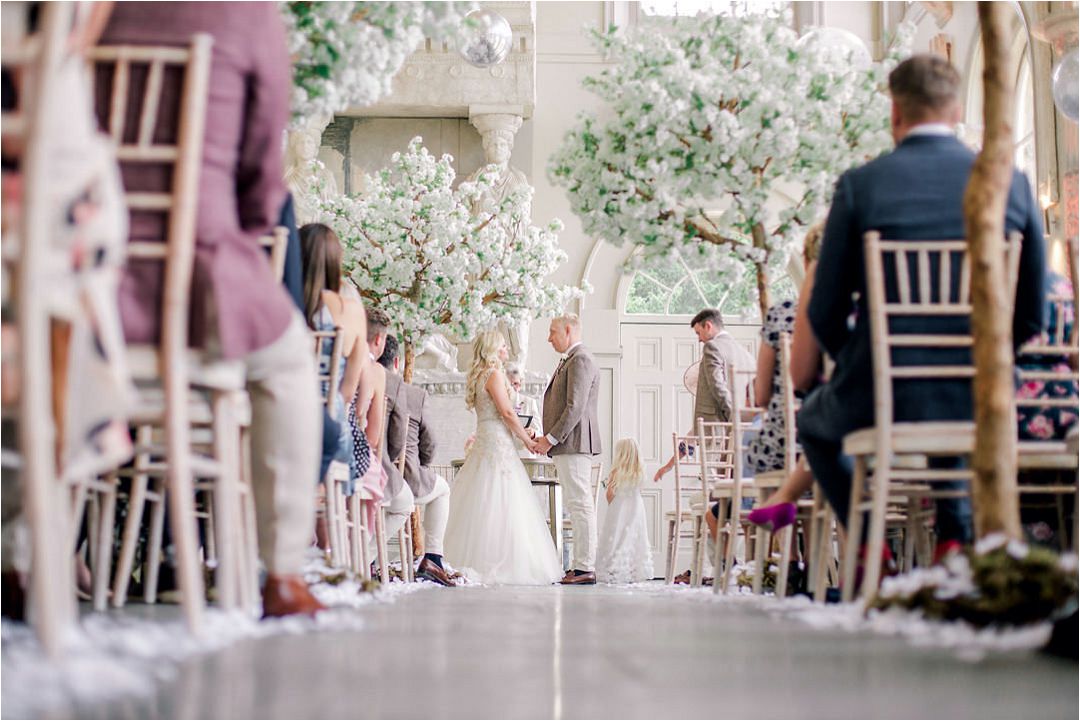 The pretty selection of silver and white balloons complimented Paula's floral installations and created a fun setting for the couple's family and friends.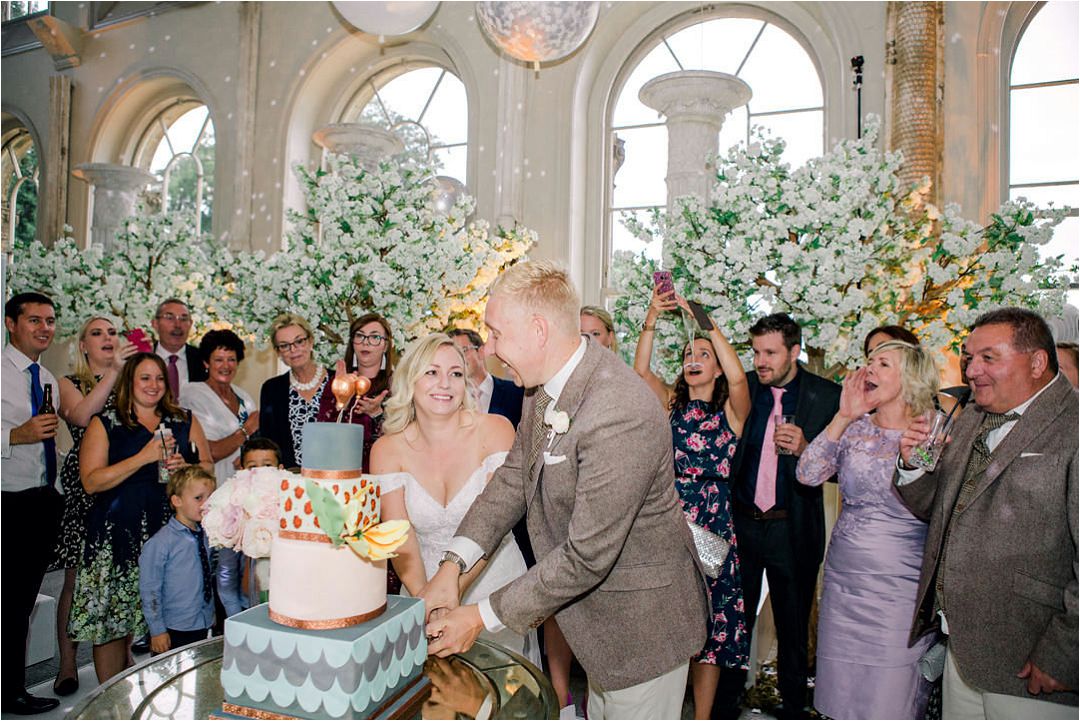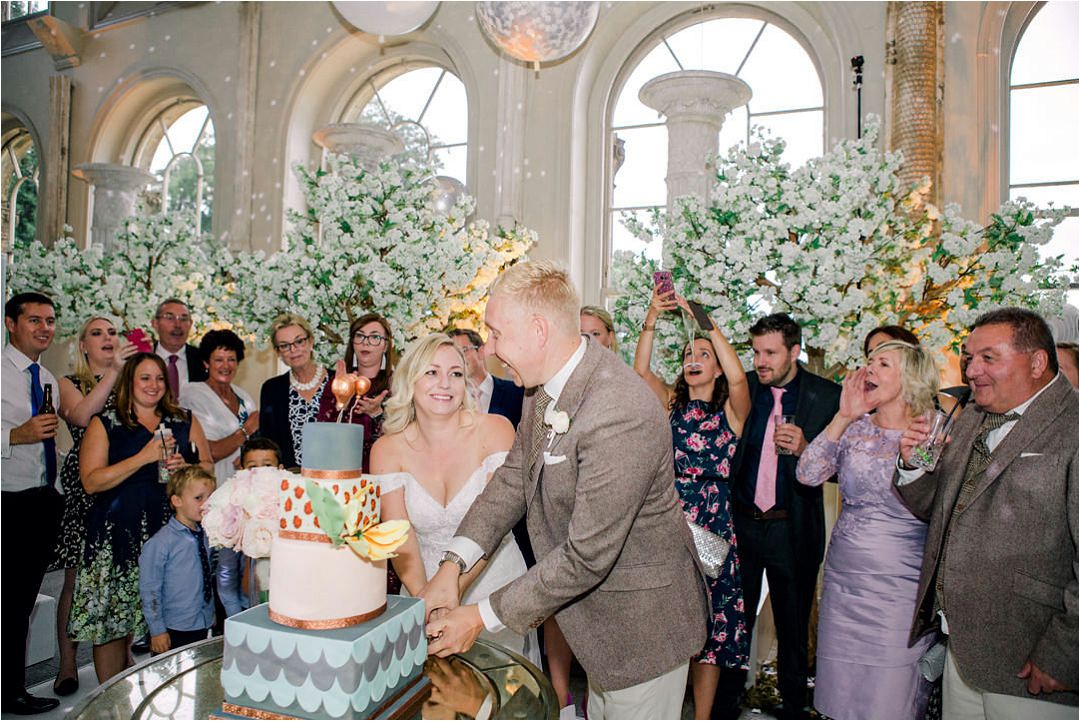 Tall glass vases with relaxed ball arrangements lined the evening tables in shades of blush, lilac, cream and a touch of blue. Beautiful silver punch bowls with flowers of the day in pastel shades of creams, nudes, pinks, lilacs and blues filled mirrored bases.
The variation of vase sizes complemented the silver and glass theme that ran throughout Nicole and James' wedding.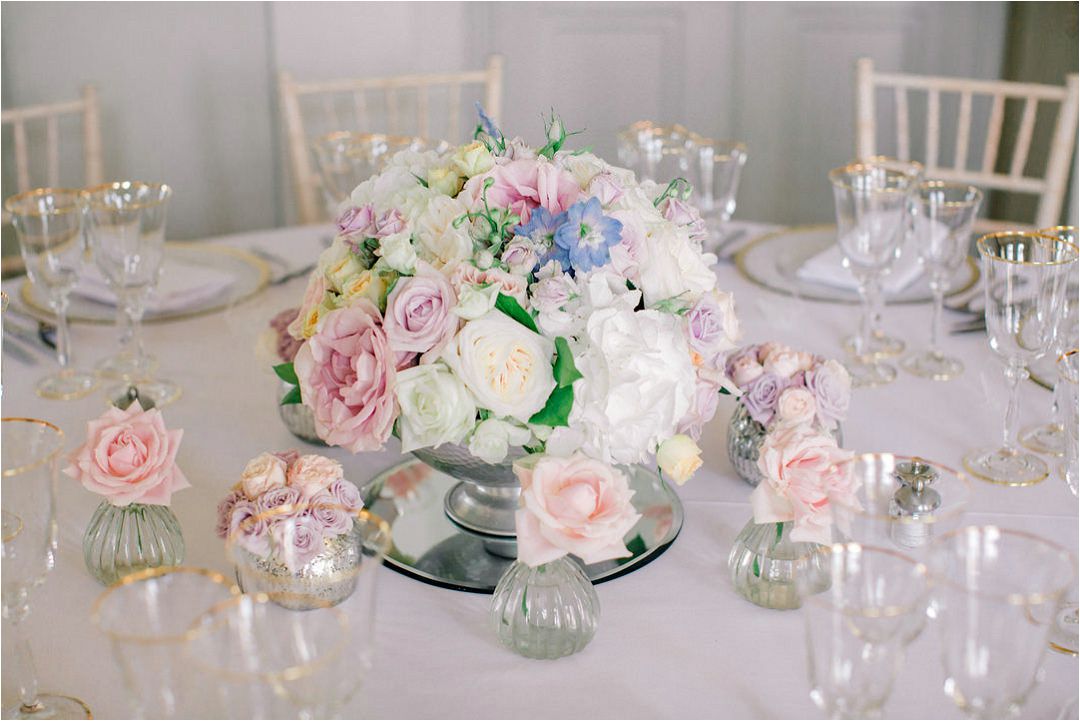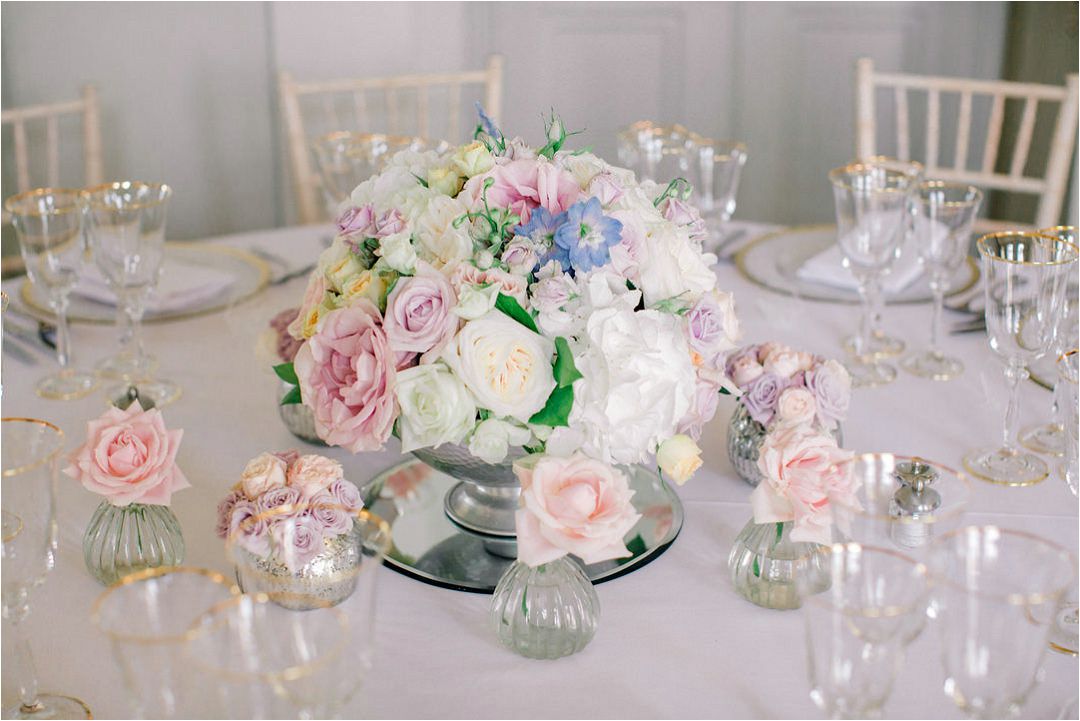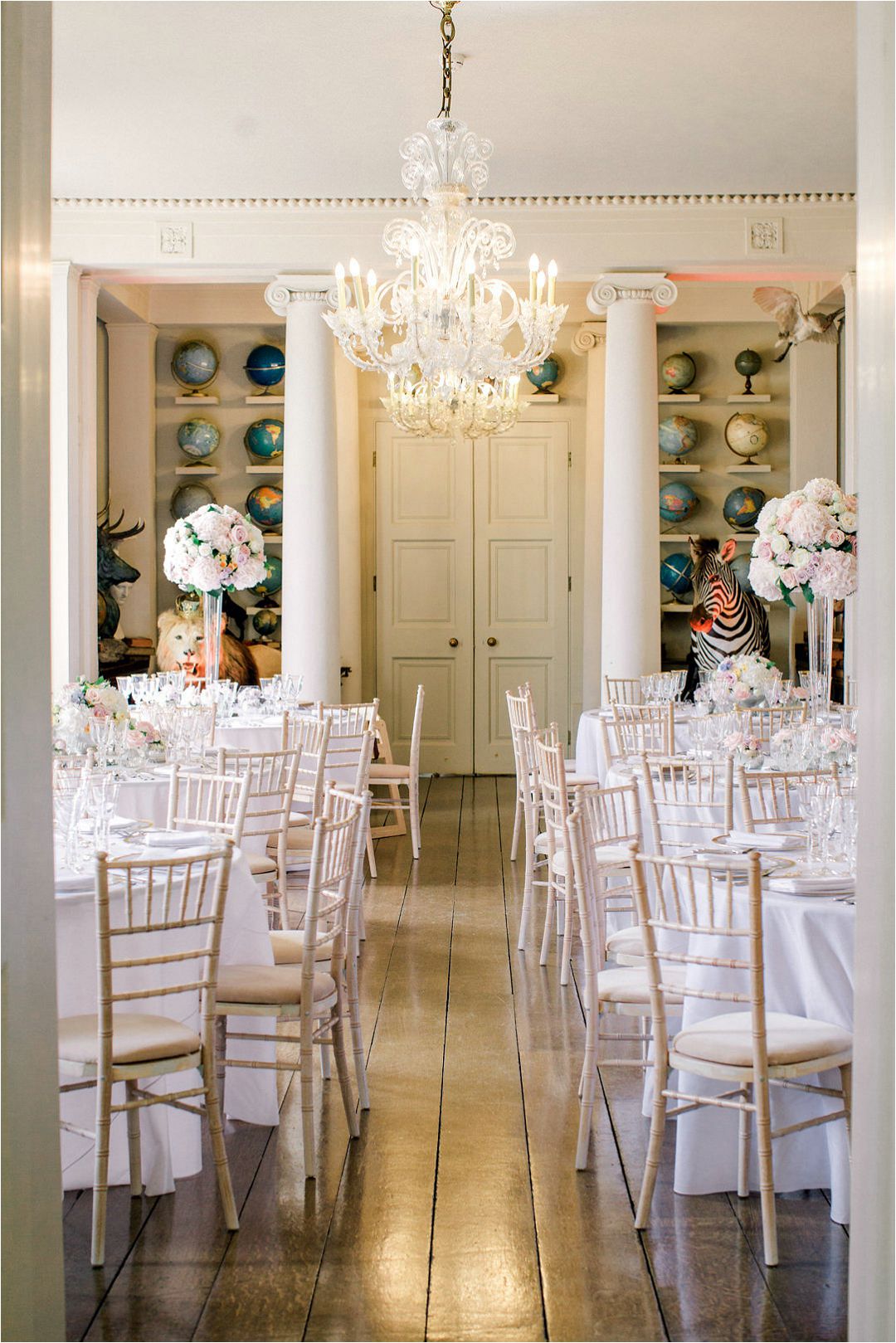 On a personal note Paula added Ivy to the sweet flower girl wand as Nicole and James' daughter is called Ivy.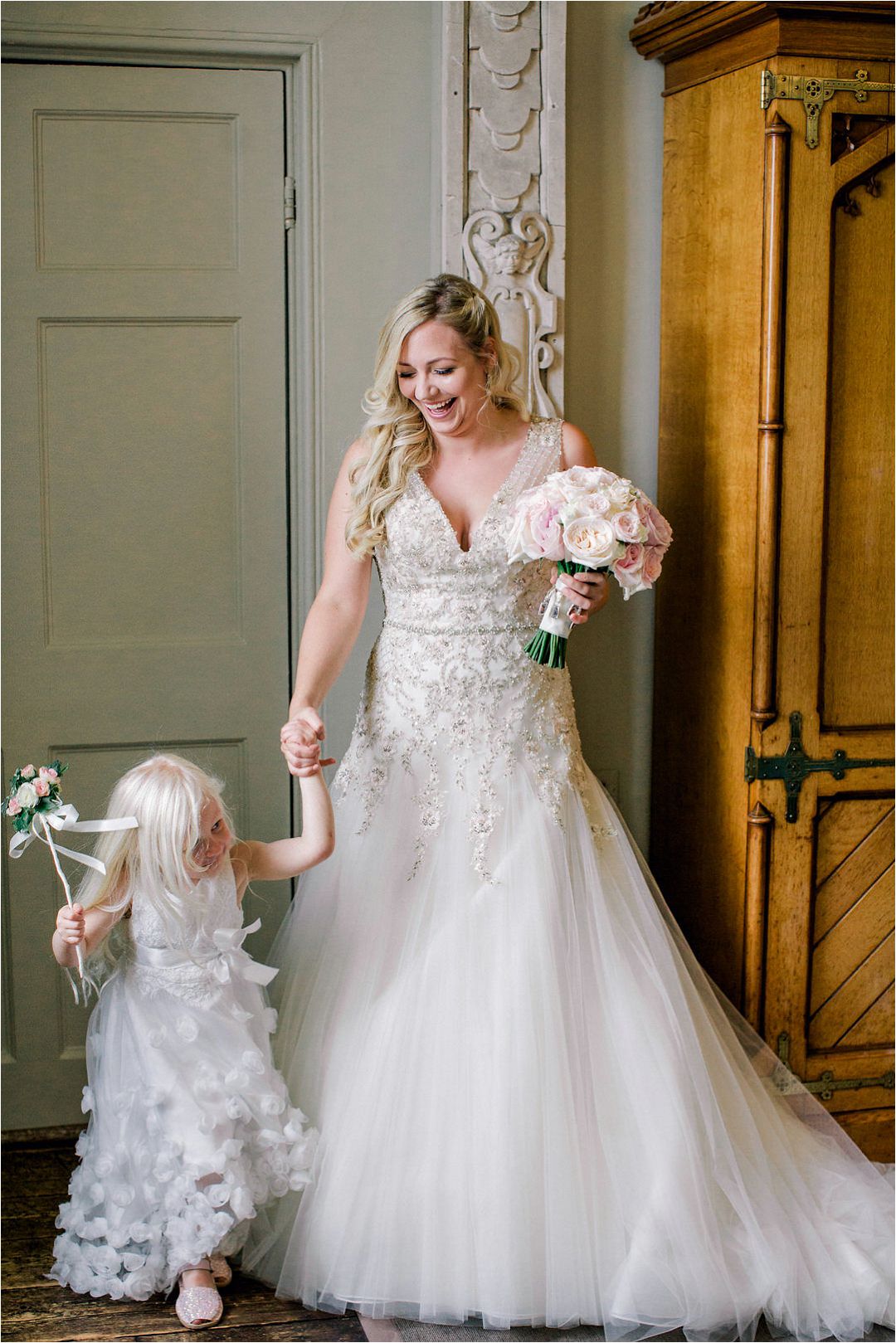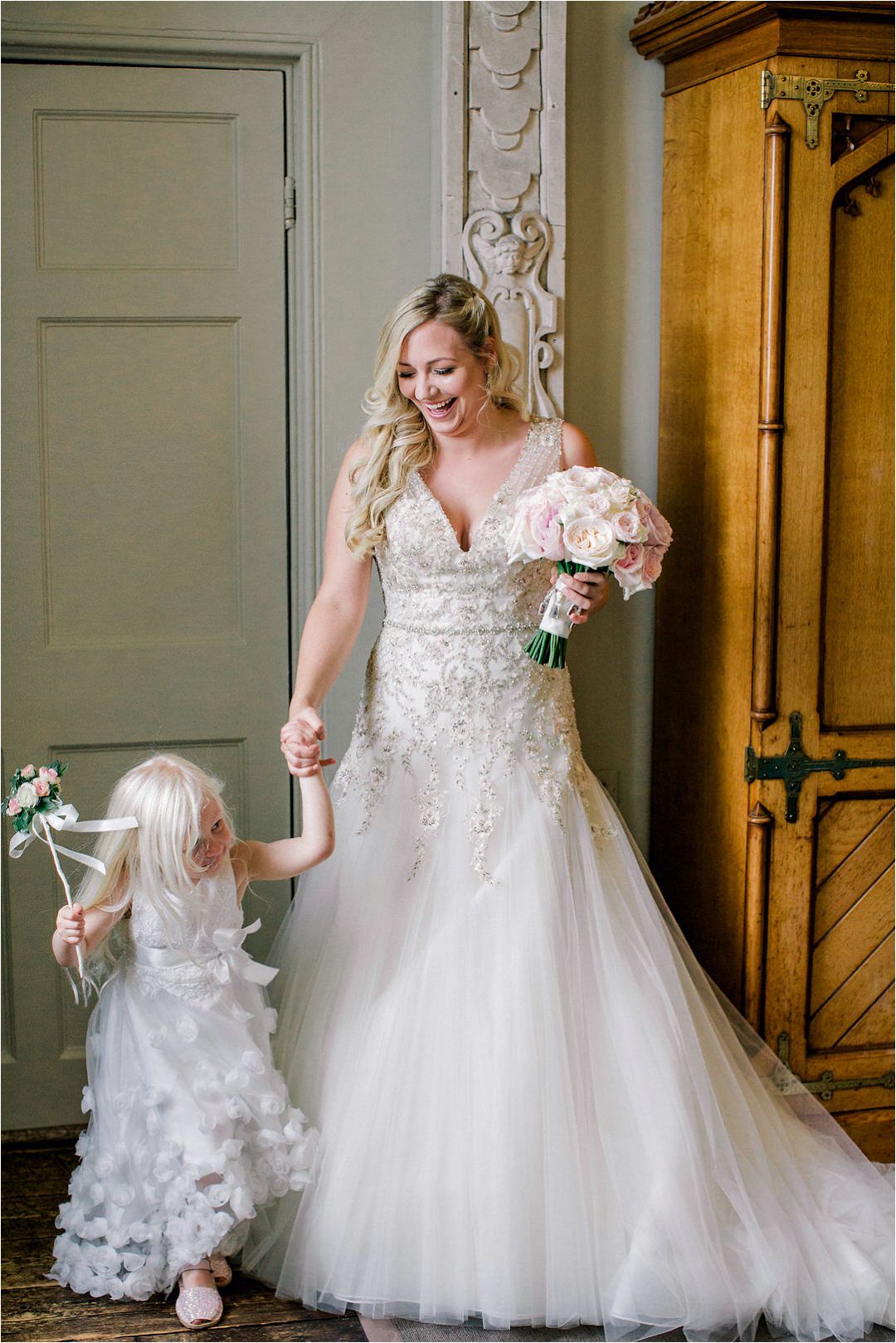 Memories
Lucy Davenport's phenomenal photography captured Nicole and Jame's magical day perfectly! Her incredible personality radiates to her couples, making them feel completely at ease in front of the camera.
Lucy excelled at bringing every eccentricity from our Aynhoe Park wedding into every shot.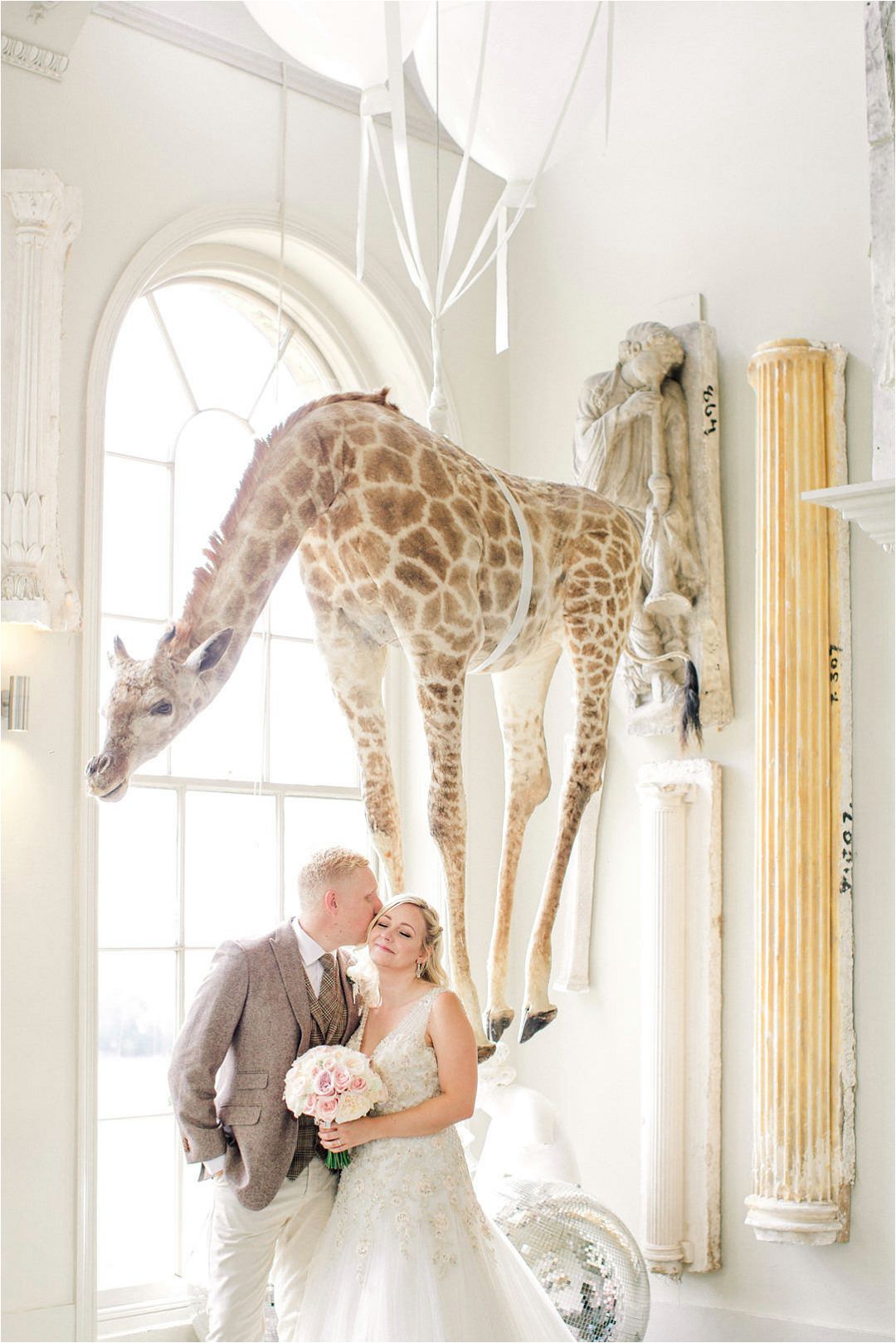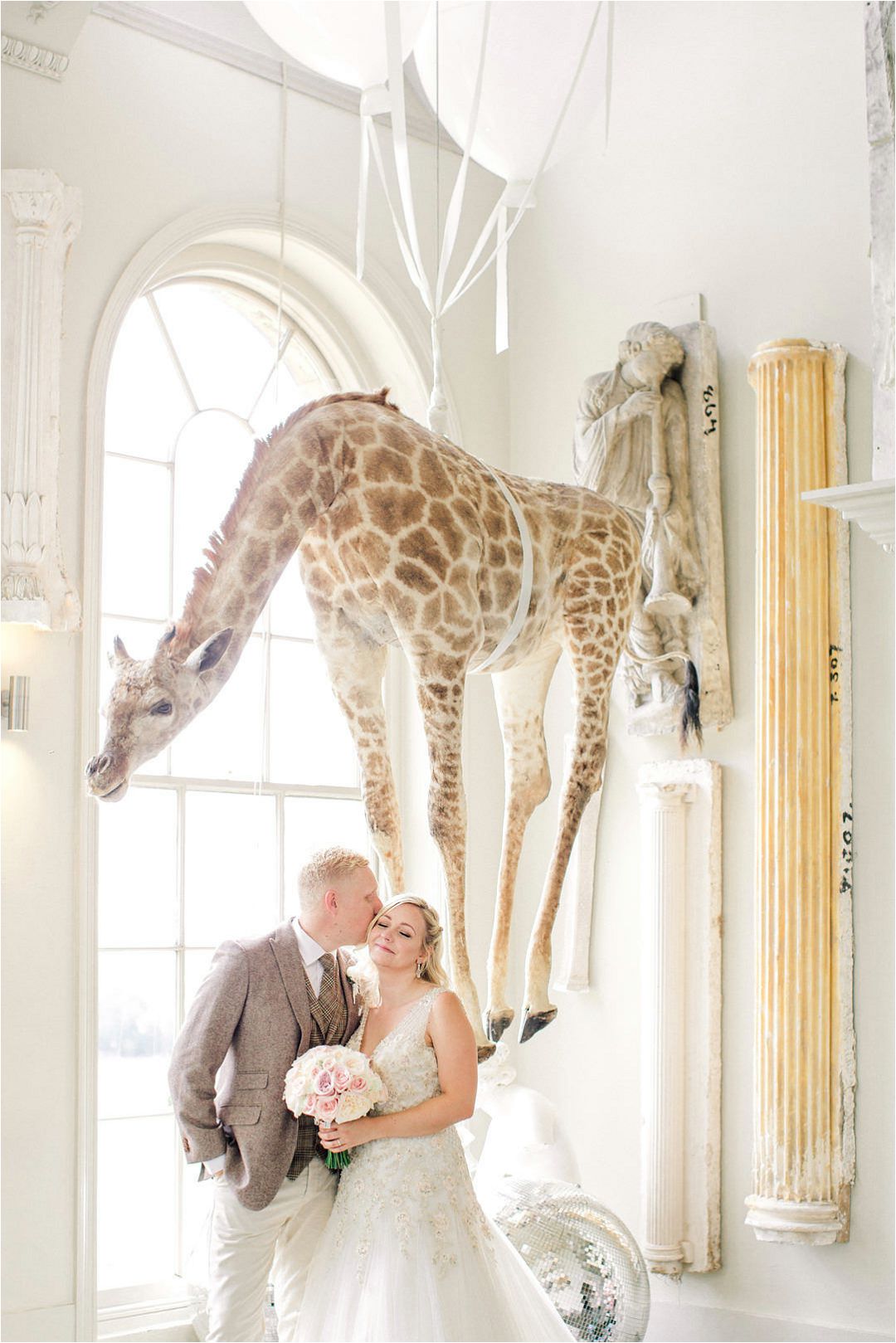 "Designing bespoke floral installations for Nicole and James' luxury Aynhoe Park wedding was a creative and challenging transformation that my team and I loved rising to. Aynhoe Park's British eccentricities allowed me to style each space to bring the venue's distinctive elegance alive. Nicole and James were open to all design possibilities that complimented their vision for a magical wedding day."
Paula Rooney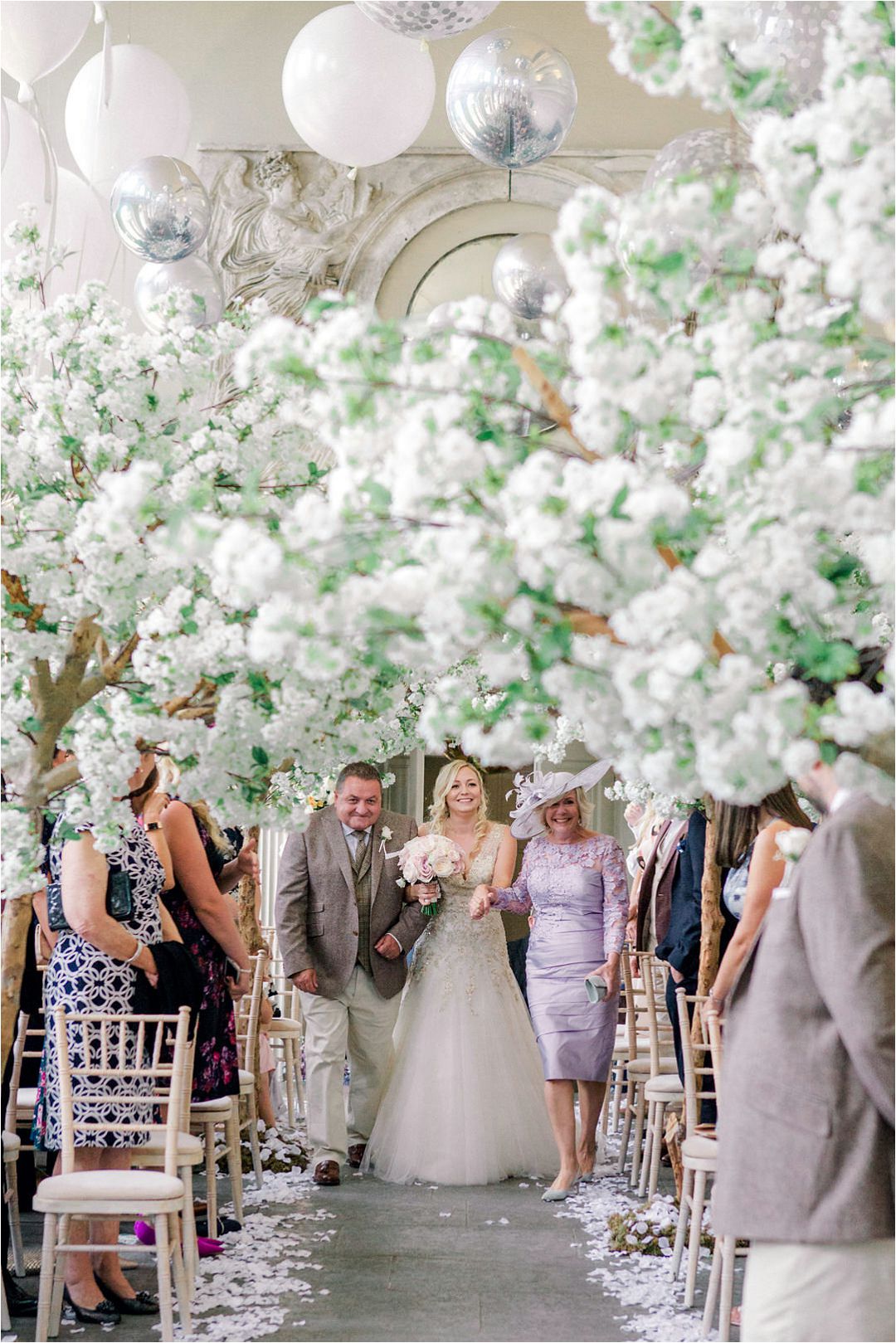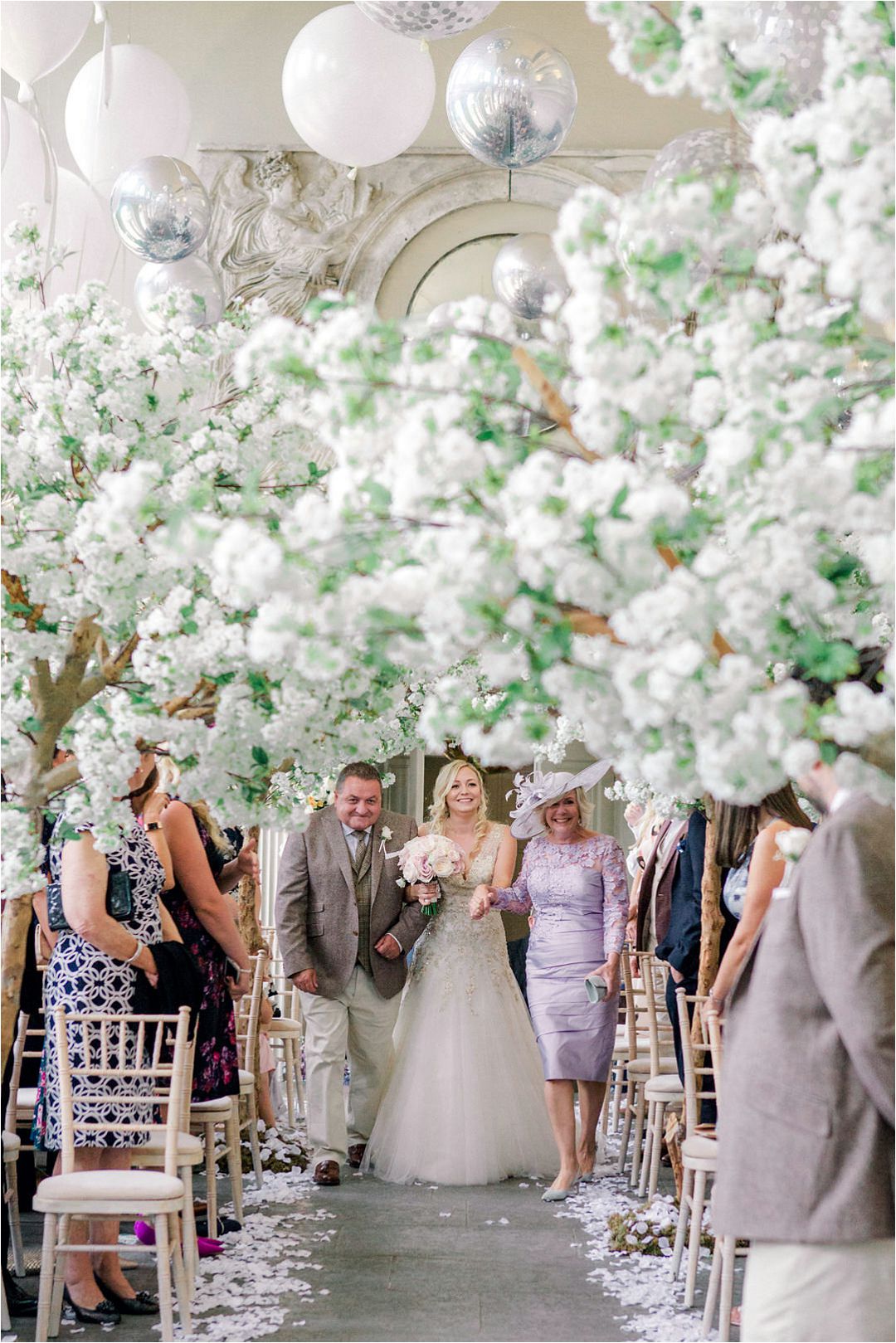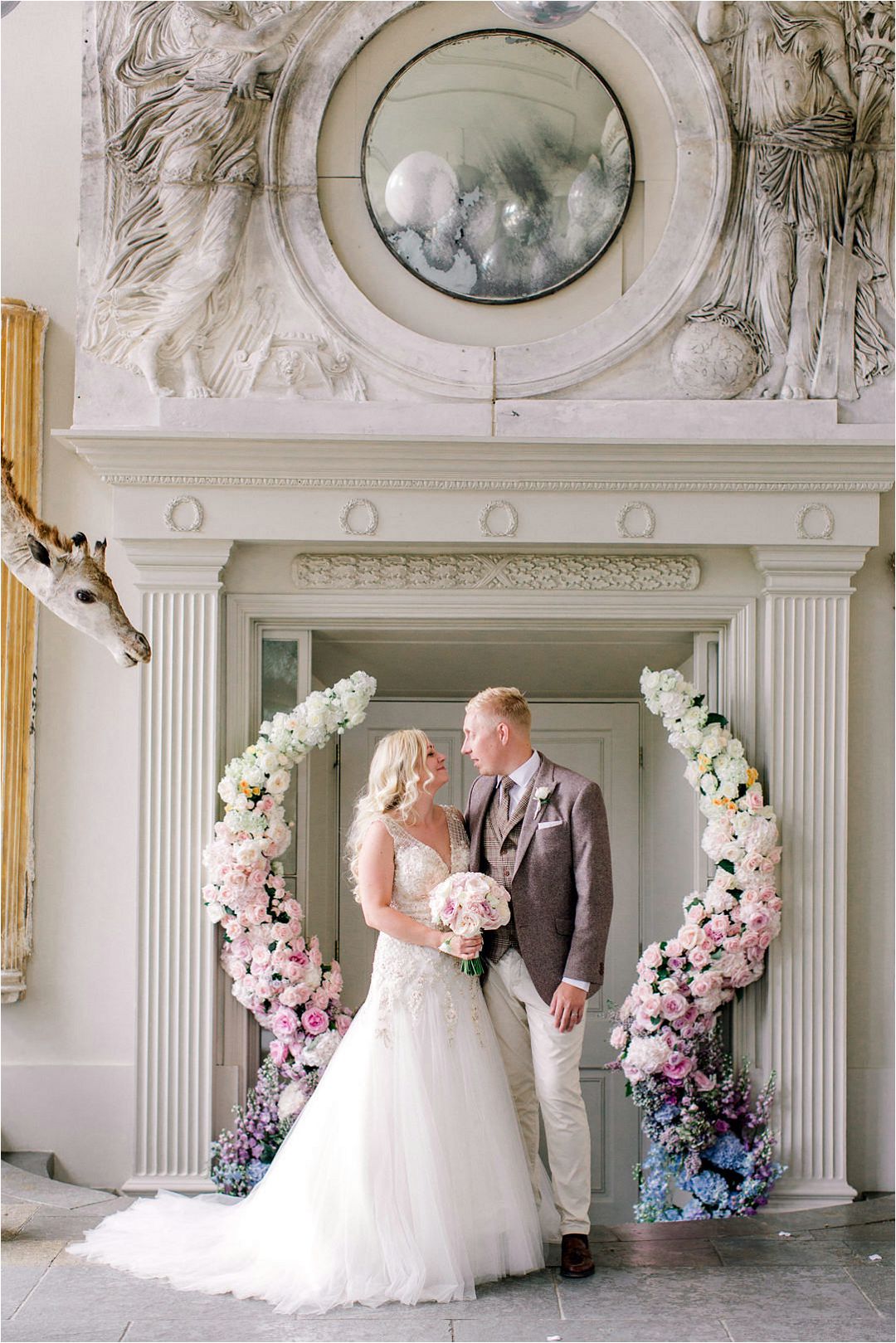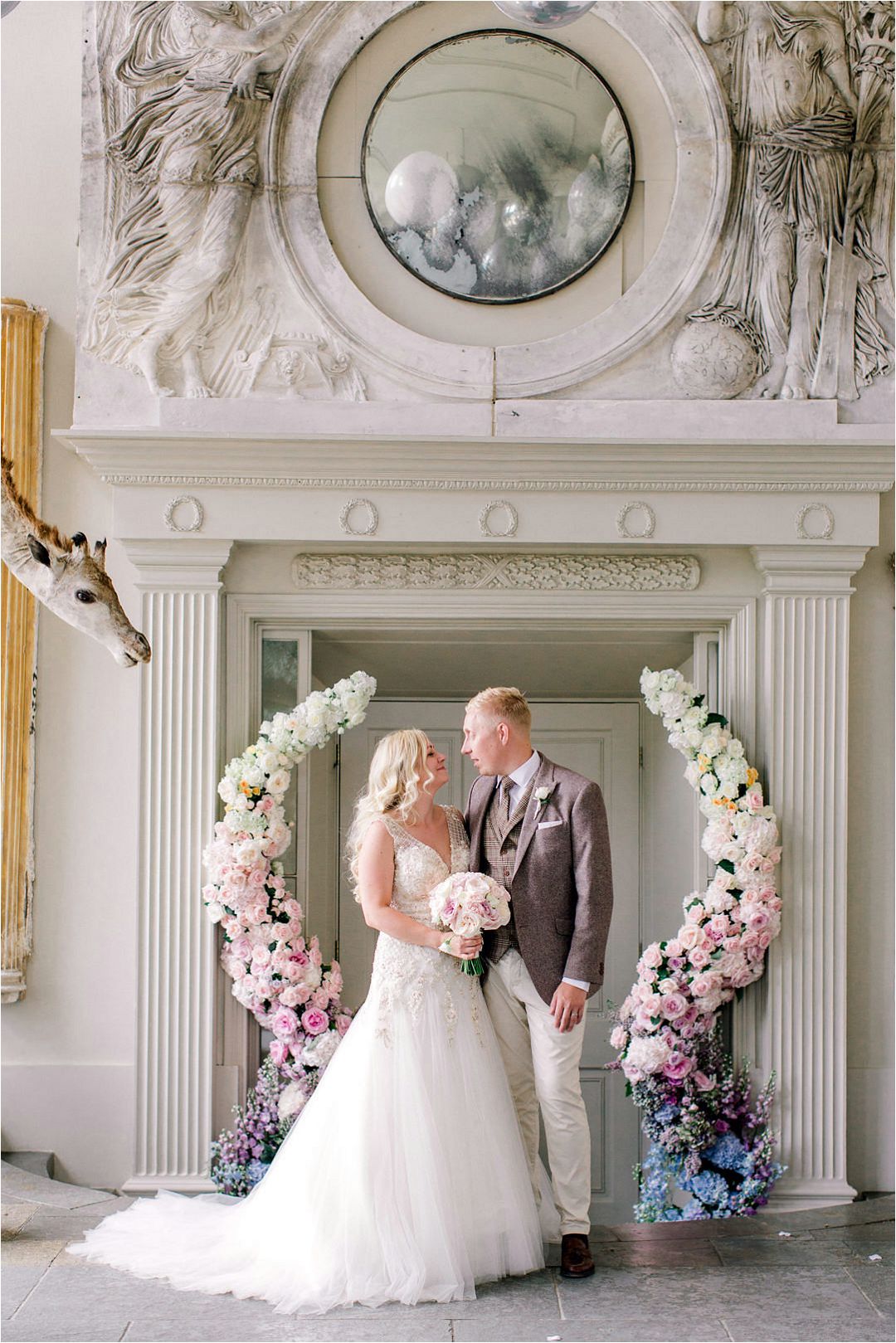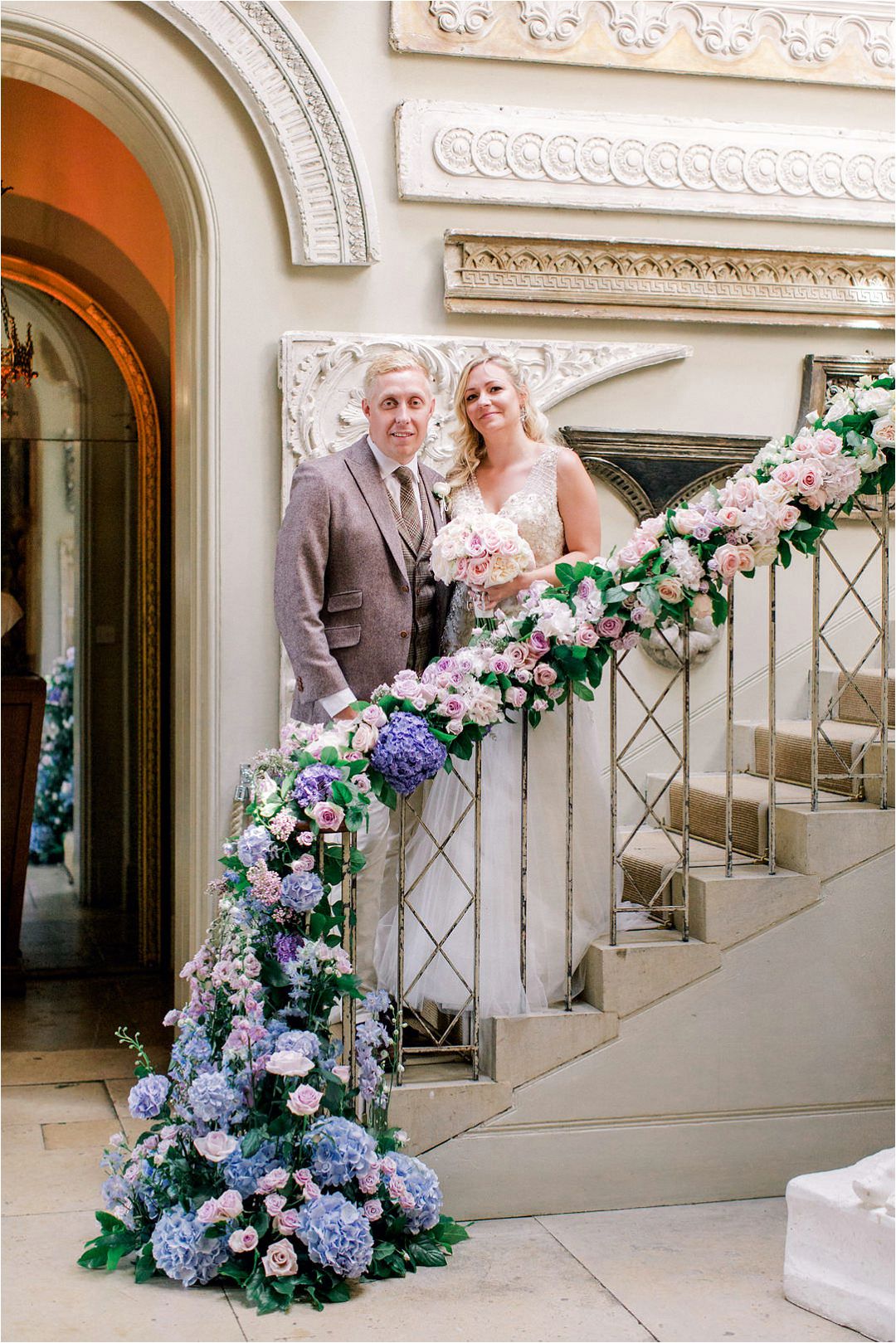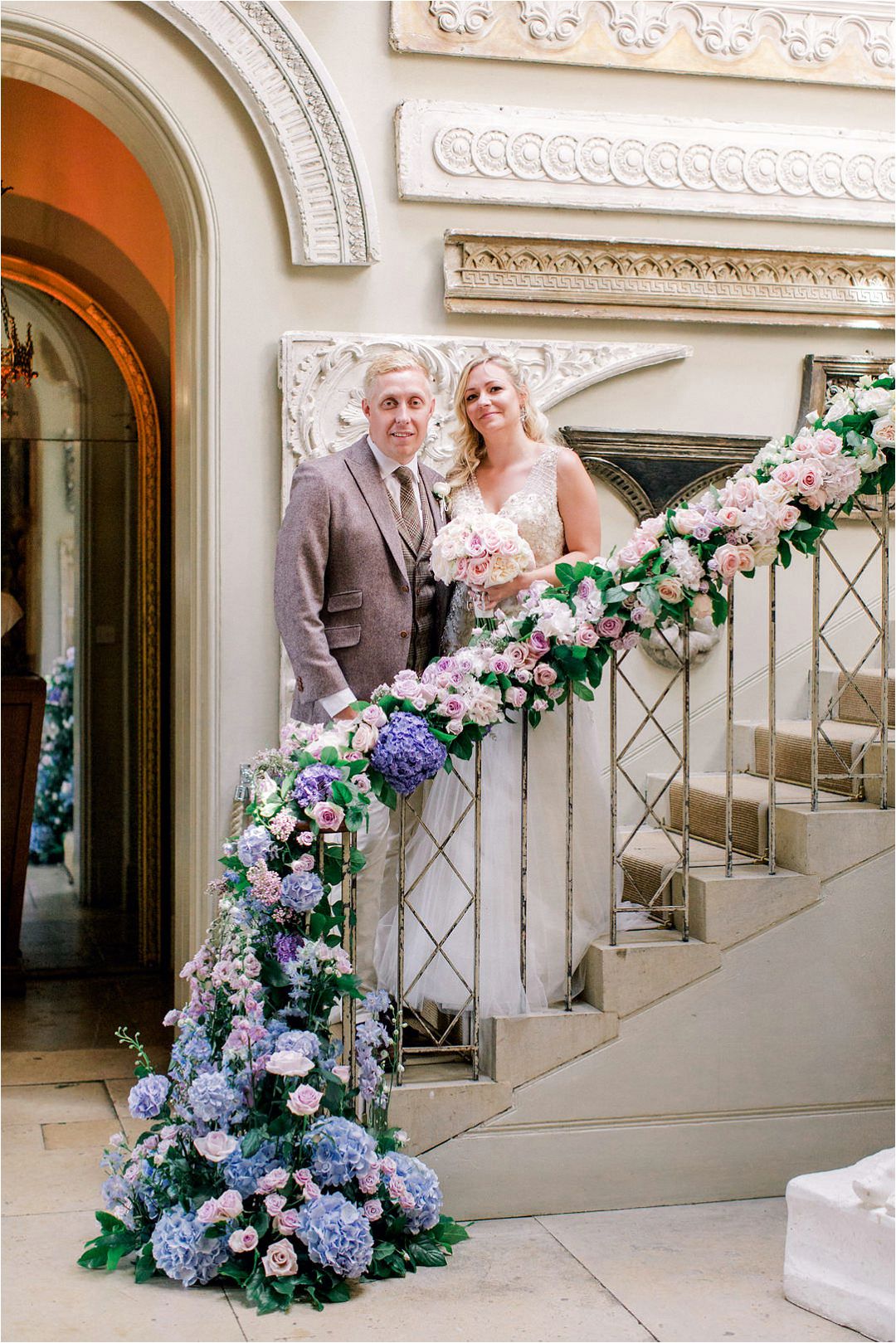 Special Thanks
A very special thank you to Nicole and James for making Paula Rooney Floral Design part of their wedding day. From Paula's first meeting with the couple to working through the design process with them, Nicole and James welcomed Paula's personal touches with open arms.
Paula approaches every wedding and event with passion and authenticity to bring a sleek experience for all of her clients.
---
Creative collaborators
Venue: Aynhoe Park
Wedding planning & production: Aynhoe Park
Photographer: Lucy Davenport
Floral Designer: Paula Rooney Floral Designer
get in touch
---

PAULA ROONEY FLORAL DESIGN
The Stables, Manor Farm Yard
Upton Grey, Hampshire
RG25 2RQ
United Kingdom
+44 (0) 1256 862 999
info@paularooney.co.uk
Book a free 30 minute skype or telephone
floral design consultation with Paula

---