There is something so wonderful about dressing a Christmas tree. The excitement of seeing children's faces erupt in pure joy as they get one step closer to Father Christmas and his magical reindeer makes the handwork and effort so worthwhile.
Finding cherished Christmas ornaments and decorating trees is one of life's great adventures, especially as we reminisce and tell stories from our pasts around the fire. Some characters make an annual appearance as they take centre position amongst the pine-scented foliage, whereas new additions to the family tree of ornaments create variety and a contemporary edge, destined to one day become that star decoration.
The tradition of decorating your home spans centuries, with typical design elements remaining the same, such as stars or angelic figures that sit atop the cascading mountains of deep green branches. The symbol of Christmas is a sign of peace and prosperity to all and as a mark of family tradition — our trees tend to be the star feature of any decorated room. For us as floral artists Christmas time is a time of joy, given the abundance of creativity that is called upon and the opportunity to recover beautiful ornaments from storage and to rejuvenate these cherished props for the new season.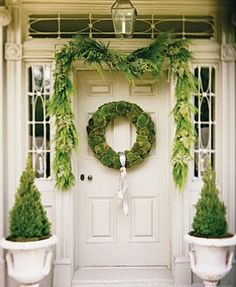 We adore sourcing props and unique decor items that we feel offer variety, luxury and a creative edge, buying from stockists all over the world. Our design needs to have an authentic edge and we therefore work with other artists who can create bespoke baubles, handcrafted ornaments and props that incorporate different types of materials, which we present to our clients as new options for Christmas.
Here at Paula Rooney, we enjoy supporting individuals and families at Christmas and offer a full design service to dress your home for winter festivities. Our team respect the need for privacy and discretion and can work around your schedule to produce a scheme that blends perfectly into your home interiors. Bespoke requests are always welcomed and we take pride in our concierge service that is there to help with every aspect of your personal floral design requirements.
For now here a few of Paula's favourite Christmas concepts, which we are creating this year for our clients.
"This year with one of my trees, I am going back in time for my girls, to what I remember growing up.  It's going to be a very bright and colourful Christmas, using lots of blues, pinks, peaches, teals and greens, with a touch of copper here and there.  This, for me, just brings back so many memories of Christmas as a child, along with a warm and comforting, family feeling.  I can't wait to see my daughter's faces when they walk in one morning to all the colours in our white kitchen!
Another favourite of mine is really on trend for 2016, a gorgeous tree covered in snow, dressed with stunning rose gold, decked with gorgeous and interesting metal designs.  This isn't your traditional colour tree, but the elegance and sophistication of it will add something magical to any occasion.
One of our other design concepts for this year is foliage, foliage, foliage!  Using beautiful Cypress trees (it has to be these; I love the gorgeous texture and shape of them!); they are very simple and understated, but can look just stunning when styled in the right setting."
Let us know what you are planning for your Christmas tree this year and tag us in any creations or ideas you have!
#paularooneychristmas
Paula.x
All pictures by Eddie Judd Photography http://eddiejuddphotography.com/
All pictures taken at Fetcham Park http://www.fetchampark.co.uk/
With its historic yet contemporary design, the Corinthia Hotel London was the perfect setting for Marie and Hisham's elegant, winter wedding. From the simple, clean bouquets of beautiful white avalanche roses to the bride's stunning, intricate dress, the whole day was...
read more